JOHN MAYER'S tearful Public Apology on racist comments during magazine interview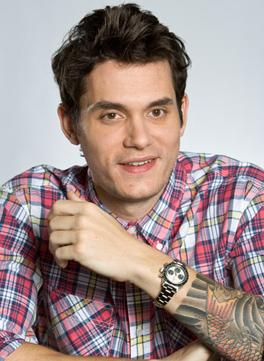 Philippines
February 12, 2010 1:48am CST
Hi my fellow mylotters, have you heard of the tearful public apology made by John Mayer on Nashville?. THis wis with redards to his nasty usage of racial sensitive words on a Magazine Interview. They said that a misguided interview led him to use the 'N' word and since John Mayer is known to speak his true ideas and feelings freely he was coined as a bad person because of this. He has a history of saying unlikeable comments regarding his ex gf jessica simpson. In my opinion, his public apology is big enough for him to learn a few lessons in his part. I know he is an artist...and musically inclined they are known to have the ability to freely express how they feel. Artist are sentimental, free-spirited, and quite sensitive. He may be a very good and talented musical artist but I might say that he is a terrible celebrity. He is yet to learn how to deal with showbizness life and I think he alread learned his lesson clear here. What do you think fellow mylotters? please share your opinion regarding John Mayer's public apology. Thanks.
2 responses

• Philippines
12 Feb 10
I haven't seen that yet. John has a really good soothing voice, and I love his songs, but his attitude is kinda off, which is contrary to what I expect of him. He looks like a really nice person. But I've always seen him in gossip TV shows where he was shown partying really hard and often.


• Philippines
12 Feb 10
Oh really? I never watch TV that much anymore...too bad for him then. He is indeed not taking his celebrity status into a more responsible side. By the way I love your avatar and I also love MJ. Please approve me as friend, I already added you up. Thanks for your comment. Happy mylotting.

• United States
26 Feb 10
Needed to be done and I am glad he did it, however, I hear he says all kinds of things like this without thinking. I have not heard great things about how he behaves. I don't know him personally so I don't want to judge him, but I do think he needs to grow a little bit and be a little more mindful about what he says in the public eye.