Have you ever gone to a comedy show, or to see a stand up comedian?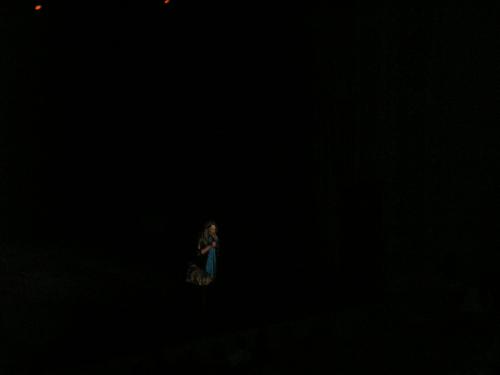 United States
8 responses

• Argentina
22 Feb 10
Hi Ladym33. Yes, I've been to see some standup shows. A few years ago, I saw Rosie O'Donnell and Ellen Degeneres at some clubs in NYC. I was also very fortunate to catch Robin Williams one night. He just showed up at a club I was at and they let him do a set. I also performed standup for several years while living there. It's amazing how many people try to earn their living by performing in NYC. It's hard too. Just to give you a little insight into the comedy circuit in NYC, as a performer at most clubs you have to bring 3 paying guests in order to be able to perform. There's usually a 2 drink minimum as well for your guests. These are at well known places such as Caroline's Comedy Club, Catch a Rising Star, Don't Tell Mama's, Standup NY, etc. It's especially difficult for newer performers. Most people don't realize that the general rule is "it takes 5 years for 5 minutes". Meaning it takes that long to get your material just right. I used to perform 4 or 5 nights a week at 3 places a night. Running all over the city to do a 5 minute set at an open mic venue. It can be a lot of fun but tiring. Audiences can be pretty tough too. Some performers are really adept at handling hecklers but I never had much luck in that area. lol. Also, unless you're a "headliner" most times you don't get paid. You really have to be dedicated and put yourself out there, hoping that some agent or manager will see you and give your career a boost. Tough, tough business. My hat is off to all those who persevere!

• United States
22 Feb 10
Robin Williams, that must have been amazing, he is genious. Rosie and Ellen would have been cool too. My brother in law did stand up comedy for a while. He was really good at it. I don't know why he stopped doing it. I really honestly believe he could have had a successful career at it. He is that kind of guy that once he gets going he is just nuts and absalutely hilarious. But like you said it is very hard. He now owns a DJ business and he is doing pretty well. I am sure the audiences can be rough. I used to sing and dance myself, and it that was hard enough although I never had a rude audience, but it is still putting youself out there and that is never really easy.

• Argentina
23 Feb 10
Watching Robin Williams was like being in a hurricane! lol. He truly feeds off his audience and goes with what he's getting from them. That's an amazing gift to a comedian. I much preferred Ellen to Rosie, who can be a bit brash at times and has a bit of an ego which comes out in her performance. In my situation, I just got tired of the nightly routine. Maybe something similar happened to your brother in law. I got into acting and eventually directing. You're absolutely right about "putting yourself out there". Some performers can make it look so easy but it's anything but! lol. Directing has become my forte and I have to admit I absolutely LOVE the fact that nobody knows who I am! Funny, huh? After trying for so many years to get people to recognize me! lol.

• Philippines
22 Feb 10
hello ladym, Yes,my friends and i had watched some stand up comedianne here in our place. They are our local entertainers and most of them were gay. They are really good when it comes to entertaining and making people laugh with their jokes. It is good to watch a comedy shows...it can relax and reflex our face muscles too


• Philippines
22 Feb 10
Hi ladym33, I have not been into a stand up comedy bar. Actually, I don't know if it will be considered a stand up comedy bar. There were gays that makes fun of the guys or the other people present at that bar. They also keep on telling the people to order food and drinks because if not then they'll have the group perform in the stage,

•
22 Feb 10
Hi! Yes, i have been to some comedy shows when I was a little but younger. I liked to go on them with my friends or my family. I really like watching comedy shows, but in the town when I grown up, there were no such entertainments and I had to go to the big city, 60 km from my town :)

• Philippines
22 Feb 10
Hi Ladym33, I went to one last year. That was the 3rd time that I went to see comedians on stage. In our place, we usually pay for the required entrance fee to a music bar. This can be used to defray cost of drinks or finger foods while watching comedians who are also singers. They are entertainers in their own right. They sing very well (even dance) and in between, they spoof celebrities or known politicians. They also get people from the audience to participate onstage. They are local entertainers here, mostly gays who are the very talented people in the industry.


• United States
22 Feb 10
No, I have never gone to see a comedian, though I think it would be very fun to do. I'm sure it'd be a experience like no other in show business. It seems like the audience members always have a great time, alteast on acts I've seen on t.v.

• United States
22 Feb 10
I have gone to see comedians a couple times. I went to Second City once to see the improv comedians. They were amazing! I also went to see that guy from Police Academy that makes all those sounds with his mouth. I can't remember his name. I do remember that is was absolutely hilarious! I wish he were doing a tour. I would love to see him again!

• United States
22 Feb 10
Yes, I have seen many comedians over the years. Some who were just performing at a comedy club so I don't even know their names. But I saw Jeff Foxworthy many years ago. I have also seen Lisa Lampanelli, and I have seen Jeffrey Ross as well. I also saw Emo which is someone I have not idea what happened to him. But he was really funny.