Cosmos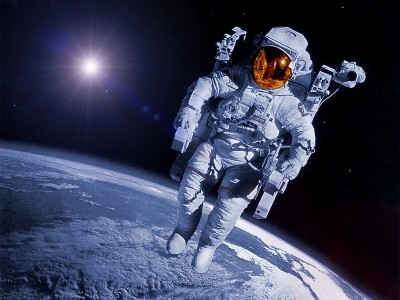 Latvia
March 4, 2010 9:25am CST
Hello! If there be a chance to travel on cosmos planets, and we could spend a one day, we can breathe free without spacesuit. Just try to think about that, I now it is not possible at his moment. On witch planet or planet's you want to travel except sun? I would like to travel on Mars and Saturn, how about you?
6 responses

• Estonia
7 Mar 10
I think I would like to go to Mars and Saturn too. I like that belt that surround the Saturn. Mars is also an interesting planet, because temperatures there are very suitable for living, I mean, temperature are not extremely high or low. On some planets they reach from -200 Celsius to +400 Celsius, that's crazy. Anyway, I think it would be a hell of an interesting trip. I wish I would have some girl to take with me, it would be kind of a romantic date.

• India
5 Mar 10
Moon is always my favourite. I cannot bear the heat of the Sun planet. I heard Mars is red. I am afraid why it is red. I do not want to take chances. After your travel to Mars and Saturn, put a discussion in Mylot about your travel and I will try next.

• Romania
5 Mar 10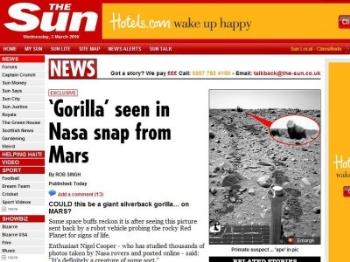 Hi, i will go for sure to Mars, is my favorite planet, i don t have many explanation why i like to go there, maybe just because i am a kind of martianwoman sometimes, or maybe i want to see if there is really life, maybe i want to find that gorilla, i saw this news yestarday to TV."NASA experts say they found a gorilla silver on Mars, using a robot to collect rock, hoping to find signs of life on the red planet." so, i ll go to Mars, to see what hapened there!!


• United Arab Emirates
4 Mar 10
I would love to travel in space. It will be sooo much fun. Maybe I want to just roam around in the galaxy because of its beautiful dark and deep stary scene, I would love to live in that fantasy. I don't feel like going without spacesuit cause that would be a little extra fantasy [:)] but still cool idea!...

• United States
4 Mar 10
I don't think that I would really want to travel to any of the planets. I am not all that fond of flying in airplanes, and those flights are quite a bit shorter than any flight that I would have to take to even the closet object, such as the moon. Also, I like having plumbing and being able to eat "real food" rather than what astronauts have to eat. Therefore, I think that I will volunteer my space on the flight to someone else and keep my feet planted firmly on Earth.

•
4 Mar 10
hi! if I have this opportunity I would like to go to Pluto or Saturn like you, because Pluto is the most far planet from us and Saturn is very big! But for the sun I think it will not be possible, because the heat will burn us :)