New Garden Bed

United States
April 1, 2010 3:33pm CST
Well, after three (3) tries to upload the photo I decided against it. I'll add tre photo to the first response I get. On with the discussion................. Well, today I went out and dug up and prepped yet another new garden bed for us this summer. I have no idea yet what will be planted here. But I still have a lot of room for more beds to dig up. A never ending hobby it seems. Do you find yourself wanting just one more bed for your garden each year? As always..... HAPPY POSTINGS FROM GRANDPA BOB!!~
6 responses


• Mangalore, India
2 Apr 10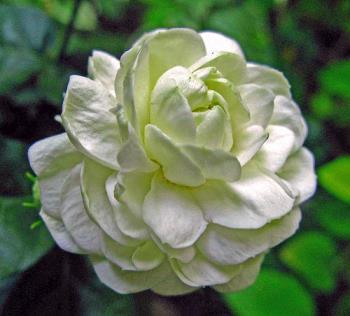 Hi BOB, I do it all the time.I am in my garden whenever I am at home and have some free time.I have just added a new Golden Yellow and a bright red Hibiscus plant to my garden.The other addition was a Jasmine plant and the flowers have many layers of petals almost looking like a white rose...I am not sure what it is called - all the best and have a great weekend


• United States
1 Apr 10
Yes, I want more garden space, but I do not want to give up my shade trees either. Not sure what I will do. I want the new beds to be just as great as the one I started last year and improved this year. I had really nice tomatoes, in spite of not having any real time for them. And peppers as well. I will have that and more this year and I am excited.

• Garden Grove, California
1 Apr 10
hi grandpa bob this is the first time in ages I have made the first response to someone. hurray for my side. Oh yes when we had our own house I was forever expanding our garden.we had flower beds and also a veggie garden and an herb garden right outside the kitchen's back door. more fun. I missed that so much when we had to sell the house' and move into an apartment., The gardening was the thing I missed most'and of course living in apartments you seldom have any ground you can use. I did have a lot of house plants for a long time, then in one move a lot of them were killed. So now I am here in this tiresome retirement center with nary any place to garden. but I may get myself' an African violet or two to grow in our room. something green at least.



• United States
1 Apr 10
Actually I think you've been the first in a few of mine. It's a never ending dig, turn, prepo job for me it seems. HAHAHA! But I love it and the wife loves it even more I think. Here's the photo of the new bed almost ready. F88k it. Still not uploading for me. Grrrrrr!! As always..... HAPPY POSTINGS FROM GRANDPA BOB!!~

• United States
1 Apr 10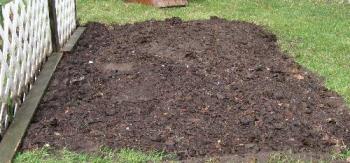 Well 4 tries later......... YEEE HAWWWWWW! As always..... HAPPY POSTINGS FROM GRANDPA BOB!!~

• United States
1 Apr 10
Can I answer your question after I see if my garden grows this year? Just kidding. I live in the country and my property is ALL rock. I planted my garden, but it's in 15 containers along the wall and on two little areas I dug up (with a pick) and replaced the rocks with soil. If I can get the containers and the two small areas to grow this year, I may be more excited about gardening. But even if everything grows, I don't know if I have the energy to dig up additional areas and/or enough money to buy more containers. :}

• United States
1 Apr 10
Container gardening works just as well. Just limited a bit is all as to what to grow. A lot of work to get a rocky area ready to grow things. I've prepped sandy soil and thats just as much work. As always..... HAPPY POSTINGS FROM GRANDPA BOB!!~

• United States
2 Apr 10
I added two 4x8 raised beds and was going to let the old 7x21 garden go back to being part of the lawn..but have now thought, since it is there I might as well plant some viney type stuff since there is now room for the plants to spread out. And have caught myself pondering where to add some more raised beds at the end of the Summer and next Spring