ChaCha

United States
April 2, 2010 8:20am CST
Does anybody or has anybody worked for ChaCha? I just took the test this morning and now will wait to see if I passed or not. You only get one chance at the test so I'm hoping I did ok. In retrospect, I should have done more reading prior to the test as I was very unsure of myself a couple of times. It seems like it will be a fun way to earn, at least for me. I like stuff like that, doing research etc. I work a lot on WebAnswers which is the same concept as ChaCha but its hard to earn money there because you only earn thru Googles adwords program and we all know how that goes. Its fun though and I spend a lot of time there. ChaCha would probably be a better paying opportunity so Im wondering if anybody has anything to contribute about the site?
9 responses


• United States
3 May 10
Hi tap..Its working out GREAT for me. I've been putting in a lot of hours, almost treating it like a regular job and between per question pay and bonuses, I'm doing well enough where I think I've ended my search for trying to find a way to make decent money at home. I love the job and am going to stick with it. I love the way they pay you too, on a debit card that they issue you through their bank, and you can get money whenever you want. no waiting. You can pay yourself daily, weekly, whatever you want. The bank does charge you service fees however, just like any debit card, so I will only be taking my money weekly or maybe bi weekly. That way it really adds up to a nice amount as well. You can make a lot of money if you put in the hours.

• United States
6 May 10
Hi tap I'm averaging about 20.00 a day, but putting in a lot of hours. Good luck on the test..J



• United States
5 Apr 10
Hi gabs I took the test on Friday morning and got the email today saying I passed and am now able to work. I'm kind of excited about it because I love to do research which is what its all about, answering questions people have. Now the question remains..How much will I make..?? Don't know but I'm going to start tomorrow and go from there..I hope it pays enough to make a couple hundred a month..I know I'm going to have to put the time in but am more than willing if it pays..Kisses to Gissi..J


• United States
6 May 10
I started working for them yesterday and it's actually pretty fun. It's nothing to quit a full-time job over, but any extra bit helps, right? The only thing I've had some problems with is editing the clippable answers and I figure that was probably what I screwed up on the test overall. Good luck to you!

• United States
6 May 10
Hi Flight..What I do with the clippable answers is take the info I need from them then create my own answer. It takes less time than trying to edit and your achieving the same result. I've been working since 7am today, trying to make that bonus. They will have bonuses all weekend too at least they have since I started. Best of luck to you as well..let me know from time to time how your doing. P.S. I love your avatar..is that your dog?

• United States
10 May 10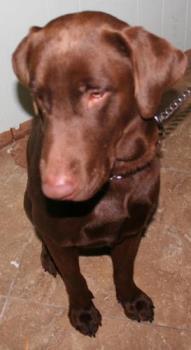 My name there is sames as here,,sulsisels..I'll look for you too, is it flight84 as here? I worked all weekend and made 40.00..I'm now way over 100. Have to get the signature paper sent in so that I can get my debit card and get paid. I believe the bonuses are just added to your earned money. I haven't really looked into that either but think I qualified for one this past weekend with the 400 posts thing. Your dog is so beautiful! He's chocolate lab right? I am foster caring for this little one right now while his new owners prepare for his arrival.(fencing yard etc) He has the best disposition, loves to swim in my pool and sleep on the bed!) Labs are such great family dogs..smart and beautiful.


• United States
7 Apr 10
I've been a ChaCha guide for a few years now and know for a fact that it is a legitimate way to make money. If you have the time to spend on the site, you can make a good chunk of change. Over the years they have reduced the amount of money you get paid, so it takes a bit more work to make a decent amount now a days. When I first started you could make 5 - 8 dollars an hour easy. Now the most I can do is about $3 an hour during a good steady B2B hour. They have two payment options and both pay our pretty quickly. Most people do the pay me now option which allows you to cash out whenever you want to. The only down side is that each time you do the pmn option, they deduct $2 from your total cash out. It's a great site for those who like answering questions.

• United States
7 Apr 10
Hi McG Thanks so much for the info. I passed the test and plan on starting tonight. I have been answering questions for WebAnswers for a while now and have not make any money at all so I was very glad to find this. I have a question that maybe you can answer..How to you become a specialist? Do you have to do your time as an expeditator first. I couldn't find any info on that but then there is soooo much info to read I might have missed it. Let me know. Thanks again...J

• United States
17 Apr 10
It's possible that they are only hiring for expeditors right now. Once you join, be on the look out for the ability to take the generalist/specialist test. When I first joined there was no seperation between EX and Gen/Sp. Now they have it set up where you have to request to switch between roles once you've passed the required test. Each position, be it EX or Gen/Sp has it's own unique test that you have to pass in order to do that role on the site. I'm not sure how long you have to be a part of the site before you can try a different role, should you so choose. I personally enjoy being an expeditor more just because it takes less time to answer the questions. However, during peak times, Gen/Sp make way more money per hour. Good luck!

• United States
27 Aug 10
It seems like to me that they are trying to take your money and in reality you are only making 1 to 2 dollars for each transaction than 3 like you said. That doesn't sound like very good business since to me. If you are going to charge a fee just charge and get it done and over with.

• Israel
22 Jun 10
I haven't heard about ChaCha before, but I am going to check it out after having read all the positive stuff you guys had to say about it, so I just wanted to thank you all for the tip! :)

• United States
22 Jun 10
Yeah, check it out..I work there everyday and have been for a couple of months now. I make very good money..By the best mone making opportunity I have found online and I looked for a long time. I'm making over 100 a week if that helps you..Good luck..take the training then the test and you can be working by the weekend..

• United States
22 Jun 10
ChaCha is a good site. I just joined about a month ago, and so far I've accumulated about $80 in my account (from ~3 weeks). It adds up REALLY quickly, and I'm excited to get paid from them. I've never heard of WebAnswers, but I would stick with ChaCha, as we know for sure that it's legitimate (I've never heard a complaint of them not paying someone).

•
2 Apr 10
Before I read your post I never heard the site. then I searched it and found it's a good idea to make money. I would like to know more information to see if I can join the site or not. Now I'm busy with my survey sites and review writing sites so really have no time to develop new business. However I try my best to make any penny I can get from internet. I wish one day I can get by with the income from internet. Sorry for not information for you, but thanks for the information you provided. Happy Easter and mylotting.

• United States
2 Apr 10
yeah I used to work for them until they started all these test things that they have once they did that I said no way. I guess it was a way to stop so many people from signing up and trying to take there money. They owe me a few dollars and have never paid, yet they also closed my account seems unfair to owe someone money because he didn't have the time to take the tests and then not pay them what they have earned up to that point.

• United States
5 Apr 10
Hi john..Gee, I'm sorry that happened to you. They don't seem like they would be like that and actually seem to really have it together. I'm not sure I understand what you mean about test things? I had to take a test in order to get approved to work but don't know of any other. Can you fill me in as to what kind of tests they asked of you?