People getting crucified.....for real!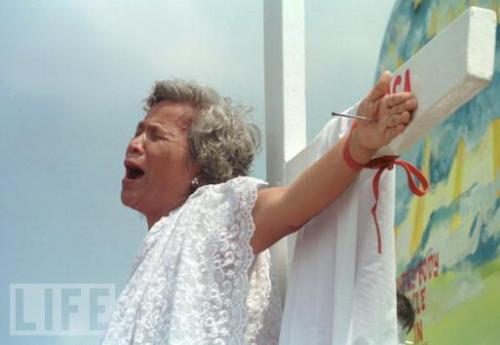 Canada
April 2, 2010 3:17pm CST
http://news.bbc.co.uk/2/hi/asia-pacific/1901095.stm Apparently it's a tradition in the Phillipines where some people are actually nailed to a cross. Really? Why is this necessary? I don't understand what people do in the name of religion. There was actually one woman who did it also.
1 response

• Canada
3 Apr 10
Hi bonbon, I really don't understand why the church has allowed this to continue. Most, if not all, of these Christians are Roman Catholic, why hasn't the Pope spoke out against it. I think that many people who do this are sincere, they really believe that such suffering will make them more like Jesus. If the head of the church was to condemn it, it would pretty much disappear. Blessings.

• Canada
3 Apr 10
Apparently they do condemn it, but, people continue to do it.