Have checked your blood sugar levels?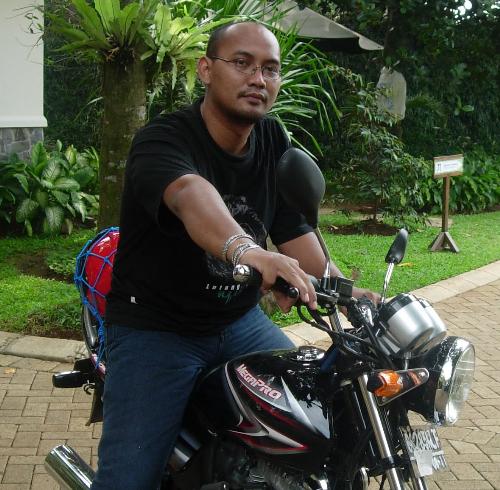 Indonesia
April 4, 2010 10:35pm CST
Have you checked your blood sugar levels? Almost all people aged 50 annual have diseases such as diabetes, because of that since someone had passed the age of 35 years is recommended for 6 months once routinely check their blood sugar levels so that it can reduce the adverse effect caused by diabetes.
9 responses


• Philippines
6 Apr 10
Most of our family members have diabetes already , from my grandfather to my mother and all my uncles, thats why i have little hope of me not having diabetes as well. Specially because im fond of eating sweets alot .Although im still young i can feel that somehow i have the said condition as well. Actually the reason why i took the time to comment on your topic is because i really want to check my blood sugar level really soon. Thanks for sharing! Hope to see your thoughts and ideas from my simple yet interesting topics too God bless and happy mylotting!


• Shingle Springs, California
6 Apr 10
It gets tested every so often, but not every 6 months.

• Philippines
6 Apr 10
Nope, but I'm thinking of visiting my doctor and have my blood sugar level check for the first time. Thanks for reminding.

• India
5 Apr 10
Since in our family too many suffer from diabetes that is why I make it a point to get my blood sugar level checked every three months. Whereas in the past my blood sugar fasting was never above 84, these days it is at 100. Seeing this graph, I fear,within next few years I might also be getting this problem.

• India
5 Apr 10
You are right my friend, me and my wife both have diabetes, so we check every fortnight, i have my glocometer, digital type, so it is done in the comfort of my home, our blood sugar level are on the safe side, controlled with medicines.. Thanks for this nice post, cheers

Happy easter

Prof

• India
5 Apr 10
Dear friend, That is right, I do have checked recently it is normal, moreover it is much high for my mother. Even though she is taking insulin injections. Moreover one should be much careful in these cases as it is turns to be very dangerous at times.


• India
5 Apr 10
I had never checked this before... because my age is only 23 years.. so i think sugar level may normal in my blood.. because this things is happening with person after 30 years.. have a nice day and keep mylotting always..


• Garden Grove, California
5 Apr 10
advokatku oh yes thats a routine for me as I have been a type 2 for many years.the only way to control your blood sugar well is to use your monitor and check at least three times a day and yes' all people over fifty should havetheirs checked every six months' or if they show signs of diabetes get to your doctor and do not wait for six months. Control your blood glucose levels and you can live a long and happy life without any complications.