What is your favorite Collections?

Philippines
April 14, 2010 10:30pm CST
Hey there! Collecting one thing is one of the persons hobbies.. My favorite collection was "TAZMANIA products" although its so hard to find those thing.. But for me as a collector you will do anything just for your hobbies..
1 response

• United States
15 Apr 10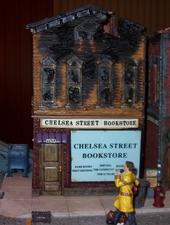 Since I'm a wildland firefighter, I collect firefighting items. However, there are not that many made that have to do with wildland firefighting, most of it has to do with structural firefighting. I still collect some of those pieces as it still respresents what I love doing. I have found some items at ebay, garage sales, and other shops that I have visited.