Has anybody tried to research their family tree?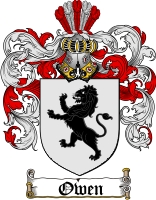 May 5, 2010 1:20pm CST
My father was the only surviving son in his family , and he and mum had two daughters, so that was the end of the line for my maiden name (which is Owen). I have given my son the name Owen as one of his Christian names, but I would still like to find out a lot more about my ancestors. I have got back to around 1850 but am beginning to draw blanks now. I wondered how many of you good mylotters have researched their family history and what have you found out?
1 response

•
5 May 10
I haven't done anything with mine for quite a while but, I did get back quite a long way with the help of other researchers and reference sites. Have you tried: http://www.familysearch.org/Eng/Search/frameset_search.asp or Cyndi's list Some local libraries have Ancestry.com available free Do you have a particular geographical area where most of your family originated or are you a 'far-flung' family? Mine were pretty much all agricultural labourers.

•
5 May 10
They all seem to have come from the Cheshire area moving slightly into Lancashire. Both my great great granfather and great grandfather were coopers, and I seem to recall that one of them (I think my great grandfather ) worked for Cammel Lairds. My parents were in their fourties when they had me so I didn't know my grandfathers at all