Happy mother's day to all Mommy's on earth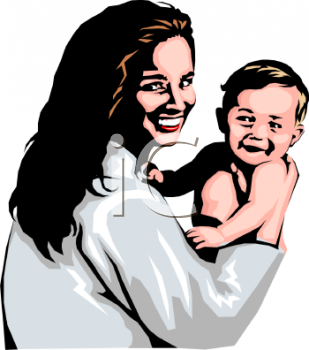 United States
May 6, 2010 6:45am CST
Mother day is on sunday..The most important person in our life if not in this world. they are our guardian angel her on earth..mother's have important role in our life everything she does is for our good sake towards our life's future. Of all this heroic deeds there are mom's around the world that are not happy, unlucky moms, etc...to those who are fortunate to have good family and kids..well you are well blessed..! are you a happy mom? or sad mom? what drives your life being a mother?
2 responses

• Philippines
7 May 10
Oh! thank you!

Same to all mothers around the globe. I have four kids, 2 boys and 2 girls, they are all grown up now, the eldest is 26 and the youngest is 20. My children inspire me to be a good one to them. I remember one time when a neighbor asked me what do I do to help my husband in raising our family. I said I don't have a job and I'm just a housewife at the moment. Hearing what I said, my children then told me that being a housewife and mother at the same time is a noble job itself. My children said, I am not only a housewife and mother but I am a doctor when they are sick, a police and a lawyer when other children bully them, a teacher who read to them bedtime stories when they were small and taught them with their assignments, a clown to cheer them up when they are lonely, a fireman when our house nearly caught fire, a parish priest when they need advice and a psychologist cause I can easily know and feel if there's something bothering them. My tears really fell that day, I didn't realized that my children can say those to me. My children and I are the best of friends. I always find time to bond with them. I always treat each of them special, I don't want them to feel that I am favoring any of them. They are my awards and recognition as a mother.


• United States
7 May 10
woooww.!!EXCELLENT AWARD IN THE WHOLE WORLD..!!See what mother's can do in the life of their children..that's why mother's are called WONDER WOMAN..! no one ever does the kind of job like what mother's do..! HAPPY MOTHER'S DAY TO YOU. I AM SO PROUD OF YOU!

• India
6 May 10
Wishes you too a Very Happy Mothers' Day and to all the mothers out there including my mom too. Mothers are just the whole world to us and they love us unconditionally. Family depends on mothers because they are the pillar and know how to manage all. Kids future and attitude are all in mothers control, she can taught all the best things of the world to their child. Happy or Sad Mom depends on family and children they have.

• United States
7 May 10
yes you are right..mother's are whole world to us with their unconditional love. I bet you are a good guy!