Steven Moffat DELIVERS!!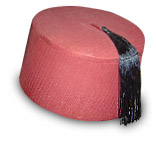 United States
June 26, 2010 11:41pm CST
Wow! That last episode of Doctor Who was so GREAT! Steven Moffat is a GENIUS!!! Davies had a bad habit of promising blueberry pie and forget to put in the blueberries. Sometimes he'd even forget he promised anything! Moffat gave us blueberry pie with ICE CREAM AND sprinkles!!!! WOW!!!! So, you guys who love the Doctor? What did you think? what do you think of his new head gear?
4 responses

•
27 Jun 10
Hi EDlic, I remember being scared of the daleks and cybermen as a kid but haven't really watched in recent years, I do know that there is a new doctor and after reading this may just have to watch the next episode out of curiousity. John Pertwee was the Doctor when I was growing up lol. Huggles. Ellie :D

•
27 Jun 10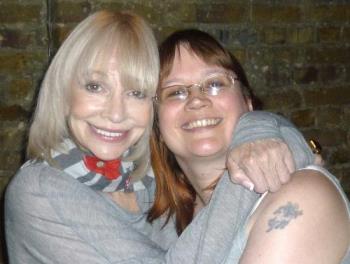 Pertwee was great too. I went to a Dr Who event last weekend and met some of the actors from that era, including Katy Manning (Jo Grant) and Richard Franklin (Cpt. Mike Yates). The new series is amazing too though! I'll add a pic of me with Katy, if it works.


• United States
27 Jun 10
I thought the episode was brilliant. As you said, Moffat actually delivered in his promises from last week, this is how every Who finale should look. It even had the emotional shlock like previous finales, but they were natural progressions from previous episodes, there wasn't a random magic ending that came from no where like with most Davies' finales. Rory spending 2,000 years watching over Amy was so sweet and wonderful. How the Doctor decided to break his usual time travel rules to fix everything was great and fun to keep track of everything as it happened. And I love the fact that Rory and Amy are back on the Tardis at the end. Now I wait for the next series. We will find out who caused the Tardis to explode and what the silence is about, and find out the relationship of River Song to the Doctor! I also do wonder if the Christmas episode will be an Egyptian God on the Orient Express like they tease at the end of the episode or not, it sounds fantastically fun.

• United States
27 Jun 10
My TV recorded the episode with Van Gogh last night but I haven't watched it yet, is that the episode you're talking about? I still have my TiVO set to record all episodes because I've missed years and years of it. I started watching Tom Baker years ago then life got too busy.

•
27 Jun 10
Oh I loved it too, it was just amazing!!

Not wanting to give too much away for anyone who didn't get to see it, but I am very happy with the new TARDIS crew for next season as well!

Matt Smith is perfect in the role, I am so pleased he was chosen. He does look good in a hat too. I read an interview with him where he said he loves hats and keeps suggesting he wears one, so I think more may turn up. They are talking of changing his outfit a bit for the next series too.

• United States
27 Jun 10
I've heard that too. Oh, he was adorable in the Fez, but I sure can understand why it went - but I also understand why they needed it - to let us know where he was in the time stream. He was cute in it. I'm sooooo looking forward to the Christmas special!