Banned driver given a further ban and suspended sentence.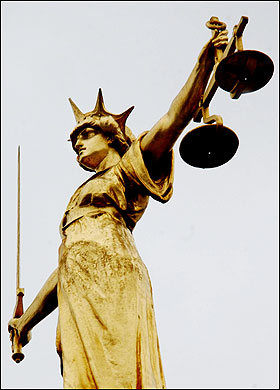 July 9, 2010 11:05pm CST
Lancashire, UK. Recently, a 33 year old driver was handed down a driving ban, 120 hours voluntary work, and a 60 day suspended sentence, after being arrested driving a friend's car (plea was that he was helping the friend), whilst only 6 months into a 2009 ban for drink driving. That sounds bad enough. He also has a further 15 previous bans for other motoring offences, making this his 17th ban. That's a ban a year if he passed his test at 16! In addition he has convictions for criminal damage and burglary. Now I know that UK jails are fit to burst, but surely he deserves more than a further ban, which I somehow expect him to defy. What would you have done with him?
1 response

•
10 Jul 10
Hi Memnon, I agree with this many previous convictions I would have given a lot more hours community service, tagged him so he still had his freedom but within his own home of an evening, fined him a lot and also given a much longer suspended sentence so that if he did reoffend within a certain time he would be sent to jail. My own younger brother was jailed for 6 weeks because he drove my dads car to work whilst on a ban and the short sharp shock treatment made himturn his life around and now at 25 he is a respponsible father, driver and has a good trade behind him. Huggles. Ellie :D

•
11 Jul 10
With 16 previous bans, other offences, and relatively lenient treatment, I'm not sure that this man will ever accept court judgements. There has been no mention of a fine, which leaves me with the impression that he is either on JSA or minimum wage. So tempting to suggest IED clearance, but that's not very 21st century. I think this is a guy who needs to be behind bars before he either kills or injures someone who will have no compensation, since he will not be insured.