My Online Shopping Experience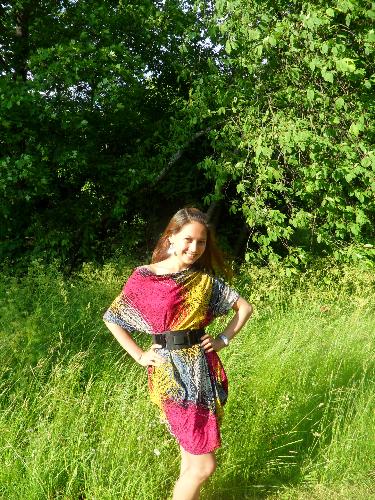 Sweden
July 11, 2010 4:09pm CST
Wholesale-dress.net is the safest, honest and fastest online clothing wholesale site I have ever found in the web. I was so scared before to do online business because I have read a lot of complaints from buyers who have been scammed by unlegitimate companies, especially companies from China. However, this company had proven that I could trust them. I already purchased clothes and shoes (5 times) and the items were all in good conditions. Not only that this company is dedicated of doing their business professionally, their 24 hours customer service is always ready to help all customers, too. They immediately responded to every questions that I emailed to them. The shipping is also fast and there is a tracking number to see the shipment status. In my case, it usually takes a week to receive an order. And the great part, they deliver it directly in my door here in Sweden. Above all, the quality of most of the products are on top. And the price a big factor, too. Very affordable and such a good business to start with. You can even buy retail products at wholesale prices. There are thousands of unique and elegant designs and styles. I really love them all! I would definitely continue doing business with them and I would definitely recommend wholesale-dress.net to everyone. How about you? Do you have some experiences about online shopping?
3 responses

• Canada
13 Jul 10
Don't know much about dresses... But congratulations! On finding a website safe enough to do some online shopping. And congratulations! On finding a dress that you like. And even posting it here. I did buy some halloween costumes before, and they were OK. They delivered quickly, even in time before halloween itself.


• Sweden
4 Aug 10
Hello, bounce 58! thank you for your comments! The dresses are lovely and the quality is good. Most of the dresses are lovely and the quality is to good for the price. But ofcourse, there are some dress with not so good quality. By the way, it's good to hear that you had tested buying online. It was scary at first, right? Especially, scammers are everywhere.. Atleast, we're both satisfied with our online shopping experience. Thanks and have a wonderful day! ;)

• Latvia
11 Jul 10
Seems very nice online shop. But I am little confused about shipping. My country is included into those one where they ships. But the shipping opportunities is so many, and who is that who chose the one. How will I know how much I will need to pay for shipping and will it this sum be included in ending payment list before I will need to pay for it?

• Sweden
4 Aug 10
Thanks for your comments! Yes, it's very nice and you can trust this online wholesaling shop. I don't know how they do the shipping process and the payment for every items in your country. But in my case, I paid for what I ordered, shipping fee and extra import tax when the package arrives here in Sweden. It usually depends on how big and how heavy the package is. And if they're just few pieces, there's no import fee for that. I think it's still a good business. Thank you and have a nice day!

• Hong Kong
6 Aug 11
that's some very useful piece of information.. i was planning to buy some jewelry from this site but i could not trust it