Heroes Of Newerth Strategy!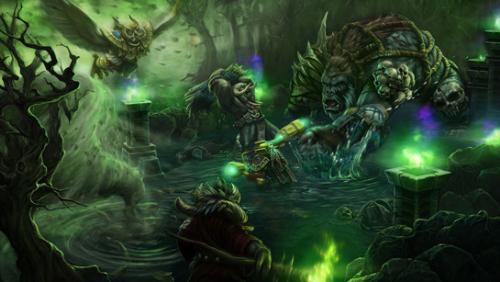 Philippines
July 13, 2010 7:46am CST
Have you played closed beta Heroes Of Newerth a.k.a HON? If not, FYI HON is the new 3D version of the popular game Defense Of The Ancient a.k.a DOTA thought added new game features, modified DOTA heroes characteristic like gender, skills and appearance, and added new Heroes to play. When they launched HON, they have given beta keys for lucky people for them to register HON. As time goes by players learn to love the overwhelming features of HON. Then the Open Beta started, they lunched this one that allow anyone who wishes to play HON. The registration does not requires beta keys anymore so its for everyone to play. After months they deleted all players accounts and claim to start the so called pay to play on HON. Players who learned to love the game seemed to disappointed of what happened. Thus of those phases like Close Beta where players can register only via beta keys, Open Beta Phase where no more beta keys required to register is only a part of HON admin strategy to introduce and to influenced many players to buy and play HON later. Have you experienced this? Tell me about you're views, opinions or disappointments.
1 response

• Philippines
13 Jul 10
I don't really like HON or DotA because they're just copies of real heroes/villains in the Warcraft universe like Rexxar, Illidan, Jaina, Malfurion, etc. I do, however, admire its gameplay because it is fast-paced and it's based on strategy. It is just sad that HON would do such a thing. That move definitely made an impact to the player base of HON.