discipline + will power =key to seccess ....do you agree????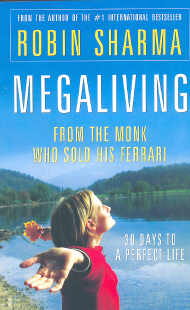 India
July 25, 2010 9:11pm CST
i am reading an inspirational book nowadays and i read this line yesterday night and it touched my heart.....another line which is fantastic is "the first step to eliminating mental fatigue is to control every thought in your mind"....if we will control our each and every thought then life will be in our control and everything will go as we have planned.....so i am trying to control my each and every thought....this book is been awesome and it is changing my mind....my mind is getting more and more positive....the books name is megaliving by author robin sharma....try it if your in stress or in depression.....and yes this is not an advertisement of book...i just liked it so i am sharing for your profit.... happy mylotting
4 responses

• Israel
26 Jul 10
Yes, I definitely think there is some truth to that. And that is actually a good thing, since everyone can learn to have these two qualities, if you just want to. It is not something you need to be born with, you can train yourself in discipline and will power as well!

• Garden Grove, California
26 Jul 10
hi abj that is the key and my son is always at me to not get upset but calm down and think rationally taking one thing at time and I will be able to solve any problem. and I find he is so right. I think he must have read the book you are talking about as he practices this and is never upset or o ver stressed. I will look for this book in my library and read it ,it sounds just like what I need. thanks.

• Philippines
26 Jul 10
I agree. We all need to control the thoughts in our mind. Panic thinking during stressed situations and problems will get us nowhere. Instead, we need to think about the problem one step at time, consider our options and come up with hopefully the best solution. I know its easier said than done but at least stopping ourselves from panicking will save us more energy and time.