Can you control your feelings?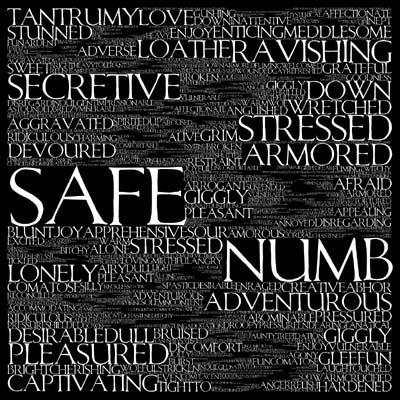 Romania
July 28, 2010 3:51am CST
I was talking with a friend of mine, a couple of days ago, about feeling. Can you control them?
9 responses


• India
28 Jul 10
Actually we can't control our feeling because our mind is like a air which they can flow every where with out direction, But what I feel is if there is no reaction from opposite side naturally feelings will digress.As says every action has an equal an opposite reaction.

• United States
28 Jul 10
I do agree with you,but I still think sometimes we can control our feeling! example:when we feel angry,we canattention other thing let myself calm down so that we will not angry more.So I always thought every coin has two side.we cannot too extreme.

• India
28 Jul 10
I cannot control my feeling to wards some one and it is very hard but if we were far away than there won't be option and we have to.we were born to die so we don't have fix time to live and if we like some one we cant leave because we have feeling and we cant expressed it .

• Romania
28 Jul 10
I think nobody can control feelings. You can't control how you feel about something or somebody, but you must control the way you express your feelings. Like when you fall in love with the wrong person. You can't tell everybody about how you feel inside, but you must repress this feeling and move forward. Or like when you are attacked by a dog. Of course you are afraid, but you mustn't show your fear, otherwise the dog could bite you.


• India
29 Jul 10
No I too cannot control my feelings . Feelings is the most hard of our life. Without feelings I don't think there is people on this earth. My grandmother used to say even stone will melt when time comes. I may sacrifice food for day and live but I cannot control my feeling for second also.

• India
28 Jul 10
No,I cannot control my feelings but I can control my anger.Is not possible for me to control feelings because is very difficult to control while we saw those person who make sorrows feelings that we can't control.An emotion or emotional perception or attitude like wise I have feeling joy and sorrows and to have great feeling for the sufferings of others.


• Philippines
28 Jul 10
Yes I can...:D I've learned to control my feelings back in grade school. Whether anger, sadness, happiness, etc. Hmmm, I believe that the worse kind of person of earth the one who acts purely on emotion...:D