Maradona sacked.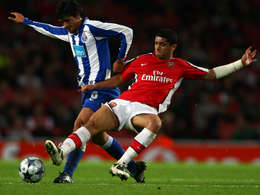 India
July 29, 2010 12:53am CST
There were rumors doing the rounds that Maradona may be removed from the Argentine national team and finally the AFA has made a decision to relieve him.However going by the reactions of the Argentine footballers and fans after their world cup failure it appeared that Maradona won't be removed but that is what happened.Thereason that was put forward is that there were differences between the football association and maradona which couldn't be resolved and that's why he was removed.What do you think about this incident?Will Argentina benefit from this move?
7 responses

• Singapore
31 Jul 10
Naxous, I just do not know what to say here but it is sad to see a hero treated and go down like that. This is the highly regarded Maradona we are talking about, who was called to coach the team after nearly being without a coach for the 2010 tournament. Now the federation, is removing the whole coaching team.....

I suppose that is the way how Argentinians show their pathetic gratitude.


• India
29 Jul 10
Maradona has come out in the press stating that he has been back stabbed. He says that he was told that he would continue as the coach in South Africa. But when he came back he was told to let go of more than half of his coaching staff which he felt was an indirect way of asking him to leave. He then decided to quit due to this. Why can't federations do such things with grace and without controversies? Cheers! Ram


• Singapore
29 Jul 10
I was hoping that Maradona would be retain as the coach. But it is not to be. While he might not have been a good coach, he is a strong personality. No players in the country comes any bigger than him. Therefore, he is the ideal person to keep those egos in check.

• Guwahati, India
29 Jul 10
What I had read in the new papers is that Mradona would be in his position till 2016. And yes What the fans demand the govt, as well as the AFA must comply with. I think he should be thee.

• Vietnam
29 Jul 10
This is a good decision. Maradona is not a good coach. He was just a great player.

• Indonesia
29 Jul 10
I think, indeed supposed he was fired. That would be more advantageous Argentina and in particular will also be more profitable for the private Maradonna. The coach of Soccer can not only based on his experience as a player. The coach of Soccer also must have theoretical and technical training. It is not yet owned by Maradonna