Had we ran out of Philippine political posts?

Philippines
July 30, 2010 8:32am CST

It is not that I am asking for one but there seems to be a lull in the political arena after the SONA. There are communication talks, investigations, clean-up, or whatever drive in the P-Noy government. With the clarity of the incumbent's resolve to put the country, the people, and development in progress, the opposition's counter-balancing role had been zipped. The time-out is a breather actually. I hope this lasts till we really have a good prance to prosperity.
5 responses

• Australia
30 Jul 10
One of the major problems was the lack of funds left in the budget and the emergency fund. Bit hard to start a political career with no money to spend. No matter how much you want reform you will find it difficult without enough funds to do it.

• Philippines
30 Jul 10
Hi Nick, our bachelor prez might not look as dashing but the man is made of good stock. He will simply rise up from scratch. The Filipino has patience for a trait. I think everyone, except for the die-hard opposition, is willing to tighten the belt. Fund of no fund, our Prez' star will just shine brighter.

• Australia
30 Jul 10
I hope so too. The Philippines is ready for a surge of prosperity. It has been struggling for too long. Considering that the Philippines has really only been an independent country in it's own right for the last 60 odd years, it really has come a long way. With the right policies in place it can start to bloom and be an economic force in Asia. To enable Australia to prosper, the government has allowed much foreign investment so that many of our companies that operate here are owned by overseas companies, ie. US and Japan. But these have created much local employment and a boost for the local economy. Do you think that the Philippines should be more open to foreign ownership. I know that I have bought a lot and am building a house there but have to do so in my wife's name as I can't own property.

• Philippines
31 Jul 10
I am not sure but I think the lot title will show your wife's name and then married to and then your name. That makes you legitimately co-owner. And true, there is a law forbidding foreigners to purchase properties in the Philippines. Oh the legal stuff! I am not really adept, but to think there are Koreans in the neighborhood!


• Quezon City, Philippines
30 Jul 10
I guess there is what we call the clean up time since when the incumbent had acquired the present administration, they were all in mess and needs to be tidied up. I think before any new leadership that had acquired this mess would need to be cleaned out to have a smooth flow of all the agendas they have in mind. It is like when transferring into a new home. Before you could finally rest in your new house you still have to clean, arrange and setup all your furnitures, appliance to make the place livable. Now our government is doing just like that and all those that want to stand up as opposition should stay zipped while things are on the clean up stage.

• Philippines
30 Jul 10
Hi rsa, in our city the LTO had started checking for the registration of the collorum jeepneys. Well, the cleaning must be done in every nook. The sweeping is easy but I think a the scrubbing will entail a lot of muscles working. Glad the justice system is going 24/7. You know what I mean.

• Philippines
30 Jul 10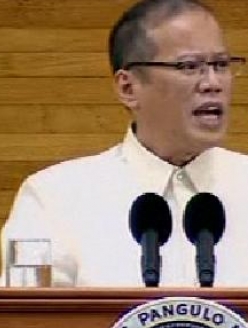 Hello Eileen, Of course, there would always be discussions about anomalies and issues of everyday, that won't go. but what happened during election really cost my rating because I was fighting for the future of the country, knowing then my presidential bet 4 me is the best, no matter how much you and other people in his place hated him. but knowing he himself conceded and moving on with red cross (or sbma, i've heard rumors he was allowed to go back there). other supporters had joined red cross and formed various bagumbayan chapters in different parts of the country. I, on the other is busy with family business and appointments since my mom doesn't have a maid and am the only assistant available (sucks

). But I am moving forward like the rest of my co-supporters, as for those who lay bitter, i pity them, it ain't gonna help any more. of course, you can't just get rid of critics because they have different beliefs.. No one wants to fight in the political discussions, only when people wanted to share their beliefs passionately during the election. it's one thing i learned in this life time. Prosperity....hmmmmm. I don't know. but am hoping and looking forward... the Sona has given me hope, maybe there is still something about Pnoy that i haven't really seen yet...

• Philippines
30 Jul 10
I am fine with your hope for now. At least that is a glimmer that could bring us a step forward each day. In six years, I truly pray there will be food on the table of every family 3 times a day!


• Philippines
31 Jul 10
Probably projects will start by the last quarter of this year. All the government offices is right now doing their own thing adjusting to their new secretaries and bosses. They are trying right now to salvage funds from projects that were not supposed to have funds. So let us wait and see what is in store for us this year and the next six years.


• Philippines
31 Jul 10
Am not looking forward to issues again. I do want to see a better Philippines. And the media, I think, did not allow a honeymoon stage. There was a media incident on Day 1 and a verbal battle with Sec. Romulo sometime after...