Who loves hello kitty???

United States
10 responses


• China
15 Aug 10
When I was still a little girl,once I was obsessed with this cute character from Japan.But as I have grown up,most of my addiction has disappeared with the time.But sometimes occasionally I still do pay attention to some of these lovely little girl products and still choose to buy some of them.It makes me feel that I am back to my childhood.


• United States
16 Aug 10
You know sometimes it is a good feeling to go back to your childhood to be reminded of that because that is always something that we all treasure because it's what we did as kids. Me hello kitty I have loved as a little girl and to this day I am still in love with that character from japan. I think that a lot of people actually are last time I was in the mall they had a sale in the sanrio hello kitty store like 30-50 percent off and it was so crowded in there.



• Garden Grove, California
15 Aug 10
hi amine I think hello kitt is really cute but am not into collecing her myself. I have a huge beanie baby collection and that is about all I can handle right now, but Hello Kitty is adorable too.




• United States
16 Aug 10
Beanie babies well those are pretty cute also because their such soft plushies. I actually have a friend who loves beanie babies ever since her boyfriend gave her a beanie baby she has been obsessed on collecting them. I don't really know if she is obsessed with the beanie babies or her boyfriend don't know which one oh well. Happy mylotting thanks for responding to my discussion.


• Philippines
11 Jul 12
I love hello kitty so much. But the real hello kitty merchandise is very expensive. There are a lot of fake ones on the market though but it is still not the same. I like wearing hello kitty bracelets and I like using hello kitty notebooks. Hello Kitty is my childhood favorite. It never gets old unlike barbie. go hello kitty! :) happy mylotting!

• Philippines
30 Sep 11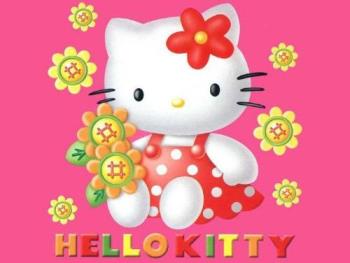 I've heard a local actress who confessed she's an avid fan of Hello Kitty so she practically has just about anything about Hello Kitty stuff toys, hankies, mirror, bags, closet, combs,umbrellas, wallets and a lot, lot more. I do have some Hello Kitty stuffs but not really an avid supporter of Hello Kitty. I think I am too old to collect Hello Kitty stuffs.


• Philippines
1 Sep 11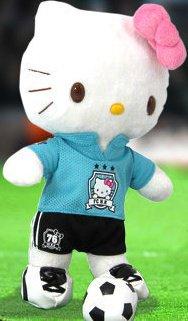 I have a friend who also loves collecting Hello Kitty Item. I don't know magic Hello Kitty has for her. She is no longer a child but still she collect Hello Kitty items just the same, bags, wallet, umbrella, mirrors, hankies, keychains etc. etc. I think Hello Kitty items are really cute but I don't think I'd be so crazy over them. I like varieties so I can't be so dedicated and crazy in one brand.


•
28 Nov 10
When i was still on grade school what i like is my melody and its so cute too. But my sister discovered this hello kitty stuff and starting to collect. So as time goes by i still dont like it. Very feminine with that color pink. What i like color before is blue. But now im so feminine too. And collect hello kitty even if its just for kids. I have this cute bag which i think is only for 5 years old. And i can use that even in our church.

•
12 Nov 10
Same here! Me and my sister are collecting Hello Kitty. Anything with Hello kitty face and so on. We just love to collect them. We started when we are only in Grade School and until now were both fanatic. I dont know but i like the design and the cat.

• United States
20 Aug 10
Well I don't really like hello kitty but my sister is a hello kitty fan big time she has a necklace a watch and a whole lot of other stuff.