Smoking is allowed here


Singapore
August 17, 2010 11:47pm CST
Look at the picture, what does the message say? --- "No Smoking" That means... I can smoke near the sign but not under it, so if the pillar floats up in the air and there are people under it smoking, they are the ones being prosecuted. I am safe. What idiosyncratic acts have you seen recently?
5 responses

• Hartford, Connecticut
18 Aug 10
Well, I don't have signs at my house.. maybe I should. But the general rule is no smoking (at least downstairs) in the house. Because I have asthma and this really aggravates it. So my roommate goes outside to smoke.. only she goes out the back and stands 10 feet from the open window... HELLO- the smoke is still coming in the house and stopping me from breathing.. Walk around the damn yard it's big enough.. go get some exercise! LOL.. Some people just don't have common sense.

• Singapore
18 Aug 10
It's not very nice to have no smoking signs in the house, isn't it? Especially if friends come to visit? Well, why do they not smoke in the open air, it's better for everybody around.

• Singapore
18 Aug 10
Sometime I'm with smokers and they would ask "do you mind", I would say "I don't mind" just to be polite but I would rather stay away from the smoke.


• China
18 Aug 10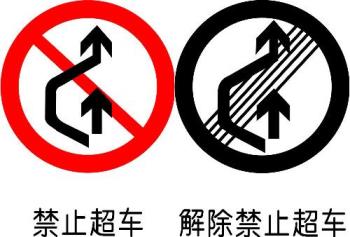 Oh, no bluemoonpavilion, of course the guy have broken the rule. Look at the attached image. If you see the sign on the left, it tells you overtaking is prohibited. The prohibition will not be lifted unless you see the sign on the right. So the guy can only smoke when he find corresponding signs!

Do they exist?

================================================================================== I hate smoking!


• Singapore
18 Aug 10
very comprehensive qianyun. I don't think there will ever be a sign to lift the prohibition as they have been violating it anyway.

• Singapore
18 Aug 10
hi bmp - i think the convenience of the smoking area must be rather convenient for smokers to gather there regardless of signage or no signage. Alot of people thinks that they can get away with a warning by the building's security. Any thoughts of second hand smoke being unhealthy to non-smokers do not matter to these smokers. I wonder if financial deterrents would be effective. Hmmm ... idiosyncrastic acts. Well, I have recently seen a Queue sign being inverted (intentionally or un-intentionally I wouldn't know).

• Philippines
18 Aug 10
Seen a lot of people doing that actually..I could ask myself "does this people know how to read or are they just being stupid?" Just like having a no parking signage..2 meters away the signage you can see cars being parked. And when their cars are being towed..they go and say bad words and stuff to those people responsible for the towing.

• Singapore
18 Aug 10
Yes, we can go up to the person and ask, are you literate? I think I will get a box for an answer. Cars being towed -- these people are good at blaming other people.

• Garden Grove, California
18 Aug 10
hi bluemoonpavilion I was just thinking of some friends who had a relative in the local hospital with copd disease and he was livid because some hospitla workers were smokinn outside his room and the smoke would floatt into his room and make him more ill than he was before. they tried to get those people to smoke away from the windows of hospital rooms and the workers were really nasty to them. But finally the administrator of the hospital insisted on having those windows closed and the hospital rooms air conditioned like the others. that solved my friends problem but why do smokers think they have any right to make others breath their noxious poisonous

fumes.?



• Singapore
18 Aug 10
Talk about inconsideration. I would really like to carry a sign around -- "I do not want your secondhand smoke"!!