What are the things your need to do in the morning to kickstart the day?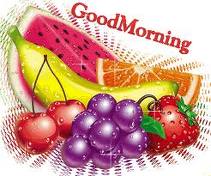 Malaysia
September 9, 2010 11:30am CST
For some the first thing they do is to empty their bladders and bowels brush teeth and bath and coffee.Fren girlfriend need to wash her hair,put eye liner and paint her fingernail and toe nails.IF these above are not done the person will not able to start the day.How about u? why ? Thanks for sharing.
6 responses

• Somalia
14 Sep 10
empty bladder, then drink lots of water, brush my teeth and then empty bladder again. lol

If it's a workweek I shower, dress quickly and then run to look for a cab because I'm running late again, if it's a rest day, make coffee, turn on pc, check emails, facebook, mylot, my blog and factoidz and start downloading movie while sipping coffee. That's about how I usually start my day.


• Philippines
13 Sep 10
My day always starts with a cup of coffee. I usually wake up early on weekdays. Although my work starts at around 8 or 9 in the morning, I am already awake at 5:30. By that time, I am already drinking my favorite drink and that is coffee. I just enjoy a few minutes of sipping my coffee and literally just sit around waiting for the rest of the world wake up. After about 30 minutes, then it showers for me...



•
11 Sep 10
The first thing i do is have a wee and a wash etc,then i like to ensure that the children are eating their breakfast,while i have a smoke aswell as a coffee.I find that i need to have a cup of coffee before i do too much,as i think that it starts the day off well,aswell as it helps to wake me up.

• Canada
9 Sep 10
I always need a shower to kick start my day. It doesn't matter if I only had a few minutes of sleep, or 20 hours of sleep, the shower sends the signal to my brain that my day has started. If I don't, it always seems that my day won't start. I just end up laying around, doing nothing and feeling sick about myself.

• United States
9 Sep 10
hello kukueye, I would say coffee and something too eat. Need to take Maybelle my dog for her walk. Then I feed my dog and my cat calico cat Jojo. I need to brush my teeth. Gosh if I forget that my whole mouth feels yuky for the rest of the day. Then makeup on face. I do not like going without a light foundation on and blush. Thanks and have a great day! Sincerley Unique16