Do you trust cash gopher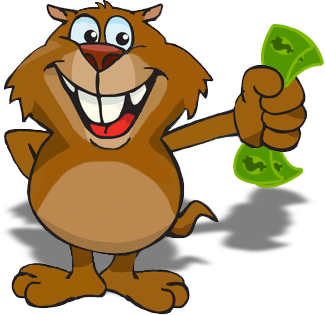 Belgium
September 11, 2010 9:18am CST
Hello evryone please tell me what you think about cash gopher i mean do you trust it just because it is from mylot or do you not trust it .
3 responses

• Indonesia
11 Sep 10
Well, I trust Casgopher is a legit site, but I never trust everything from the internet 100%, so extra precaution is needed. I have two computers at home which are connected to the internet. I installed Cashgopher on my computer which I never use for private use. I only use it to browse, read news, or download stuff. I even never access my e-mail from there. So, it's safe in terms of data being stolen. Talking about earnings; well, I only get $0.01 per day even though I was online the whole day. So I decided to uninstall it. Perhaps someday when many Asian people use the service the earning will increase, too.

• Argentina
11 Sep 10
I've installed it a few days ago, and so far I'm having no trouble with it, although my earnings are less than a cent for running almost 12 hours by now. It pays very little, so I'm doubtful of continuing with it. Also I'm monitoring the network activity it generates, and found nothing strange. But of course, the day I will check my home-banking, I'll close it and enable all firewalls. The fact that it's from the owners of MyLot means nothing in terms of security, I'm still aware of it being a spyware or so. One more thing, I has Kaspersky antivirus, and it reports nothing from it (OK, it says that a program wants internet access, which is obvious). Also I uploaded it to www.virustotal.com, an online virus scanner, and no scanner reported anything from it, always a good sign.