Lentils from the Beans Family have you tried it?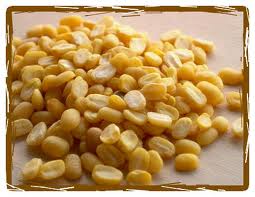 Philippines
November 9, 2010 7:51pm CST
Just read about this in one of the magazines and haven't tried it yet. Research says that its loaded with nutrients, fiber, folic acid, magnesium, iron, protein and the list goes on and on... Its also Heart Healthy since it lowers cholesterol and stabilizes blood sugar. It also came from the Beans Family and one of the earliest food mankind have known. Wonder how it taste like or any recipes with Lentils as one of the main ingredients. If you know some and if it taste good please share it.

5 responses

• Singapore
13 Nov 10
I'm not sure about that. All i know is that all beans, regardless of size and colors, are good for our health. I don't know what is being contained in beans that makes it so healthy, but it does not hurt for us to eat that. After all, it goes well with anything and everything. I've always like baked beans because it's sweet.

• United States
13 Nov 10
My mother always said that any kind of bean had the same kind of benefits as the next kind of beans. That said, we try to do at least one bean heavy meal in our family per week. This can be that we have soup beans with cornbread for dinner or it could be that we have a bean salad. Heck, we even eat a lot of salads with various beans in them during the winter while it is cold outside. We aren't really picky eaters and heart healthy food is important to me.

• Chile
10 Nov 10
I eat legumes at least once a week and lentils are my favorites. They are easy to do and they are good in many ways. I make lentils when I have some leftover cooked rice as I like my lentils with rice. I soak them and cook them (10 min in the pressure cooker) and then fry onions, garlic, spices, salt and pepper. I add that, the rice, some milk to the lentils and that s it.


• United States
10 Nov 10
I love a good lentil soup. I cook them with onions and sometimes stick in some carrots and corn for a nice lentil soup. I also cooked them one time to throw them in with my stir fry. They added a really good flavor and lots of protein!