Home Style Pizza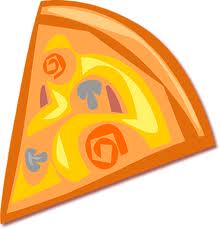 Philippines
November 11, 2010 4:01am CST
my boyfriend likes experimenting so he cooked a home style pizza for us and his family. it was really home style since we only used a loaf bread as the crust and used two types of spaghetti sauce as the pizza sauce. then we bought a German kind of sausage with a home brand but its so good... also used ground beef and cheese and basil as toppings. it was superb!!

i fell in love the second time around with him

no just kidding hahaha... i love him since he's the kind of guy who's not afraid experimenting inside the kitchen and he does it well every time he does... though the ingredients were plain (not really the sausage was expensive!!!) so the next time we went to a well-known pizza parlor we ended up disappointed... its like we wanted something like the pizza that he cooked. at least to taste like it... but its not... its as if we wasted a couple hundred bucks for pizza that only taste tomato sauce, bell pepper and sausage and cheese that's it.. what about you guys? have you tried cooking your own pizza and ended up loving it? what are the ingredients that you normally use when you cook one? please share them..
5 responses

• Belgium
11 Nov 10
hmmm Pizza! I tried to cook a pizza at my own, but the pizza was too wet, but at least he tasted okay. I only tried once as we only buy pizza's who are frozen in the magazin as this is easy to unpack and does not take long when it is ready. Next time you cook a pizza, I come to you and eat with you, deal? ;-)

• United States
14 Nov 10
We actually make a lot of pizzas at home. We've done it many different ways, there are some times that I will buy the canned pizza crust and just have to roll it out on my pizza pan, then there are other times that I will buy the stuff that you have to mix up with water and let it rise. That said, the main ingredients that I use on a homemade pizza is pepperoni, cheese and garlic, although sometimes I will put onion or mushrooms on them as well.

• United States
29 Nov 10
If you like your own better...why go buy something not as good! I have never used bread but have used english muffins and that works pretty good. My problem is that I can't find a good crust The toppings I can handle, but the crust...even to buy one, they just really aren't that great and then the toppings don't even start until 3 inches from the edge of the crust so you are left with eating a couple bites of crust after you finish the toppings and frankly...who does that? Most of the time when the toppings are gone and there is curst left....the crust gets tossed. So tomorrow I am trying the last thing I haven't tried...Pillsbuty pizza crust you roll out like crescent rolls. Hopefully that will be the final answer. I love pizza but just can't find a place that makes them good enough to pay the high price for them!

• Singapore
13 Nov 10
My brother is like your bf. He's adventurous with food because he onced worked in a kitchen. Whatever he learns there, he will experiment with something new, and often exchange ideas with his colleagues. He once made a pizza with a baguette as well, and it tastes good. It was really cheesy, with lots of salsa sauce, and pepperone. On top of that, my pizza is not round, but longish like a rod. It looks nice and tastes good too.

• Philippines
12 Nov 10
You are so lucky to have a boyfriend who cooks for you. I commend you for choosing such guy. Good job! :) anyway, i have cooked several homemade pizzas for my friends and family. The first pizza i cooked was made of store bought ready made pizza crust, tomato sauce, tomato paste, quick melt cheese, mushroom slices from the can, bell peppers, pizza seasoning (i think its mc cormick) and ham slices. There was nothing special about the ingredients but my family and friends liked it. Another home made pizza i cooked had a bread as crust. I used a type of bread famous here in my country. Its called pandesal. I used the long kind of pandesal. I used a ready made pizza sauce bought from the grocery, quick melt cheese, bell pepper and store bought pepperoni slices. It was so simple but a perfect snack for me.