stressed out...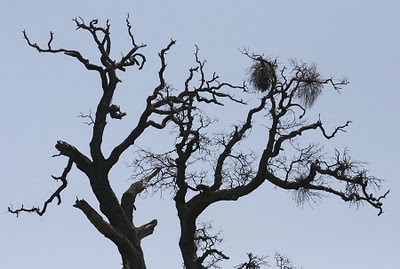 Philippines
December 1, 2010 5:53pm CST
i missed mylot..this is where i log on whenever i want to vent what i am feeling. its been a while when i last logged on here. I feel sad right now. I really cannot identify what is it that is bothering me. I feel pressured at work because we are having tight policies and procedures. Second, I feel like I am not able to satisfy my partner. I am bothered and lost. I don't know what to do. I am trying my best to keep things balanced but its not working. I always feel that there is something lacking but I don't now what it is.

My partner and I we have different days off work but we still try to make out out of the rest days we have. We spend time going out and watching movies that we really want to watch. But whenever he wants some time (you know what i mean), at times I am not in the mood, and he really gets pissed.

I don't know what to do and this has been a problem for almost 2 years now.. Guys, do you have any idea where my life is at right now? I might sound weird but I am confused. I a serious and I hope people who will be responding to this will take this seriously. Thanks for the time.

3 responses

• United States
2 Dec 10
Sorry to hear of your feelings, and please know there are so many with the same feelings. We all come here daily and get great boosting from so many wonderful friends. I do understand completely as I had a really tough year and my boyfriend has been there picking all the pieces. So it helps to have some support and simply someone to listen. I hope things get better, but simply tell yourself that tomorrow is another day. Do not expect to be free and clear instantly, try and think positively and remember, when you wake up daily just do the best you can and hope for the best. Good luck to you.


• United States
2 Dec 10
im new to this and reading this discussion lands right at home for me i graduated from high school a year ago and if i would of new it would of been the worst day of my life tsst i would of stood in high school where i was once happy, but i suffer from depression and just seeing your positive words gives me hope hopefully this mylot websigh works for me, im still tryna figure out how to work it


• Canada
8 Dec 10
Let me be a devil's advocate...

What if one of the things that is stressing you out now is out of the picture? Do you think your life would be a little easier? What if you quit your current job, and looked for something else? Something that will give you free time to be with your partner. I think that will give you a little peace. Or what if your partner was out of the picture? Wouldn't that lessen the stress out too? It seems that you need a good calibration of your priorities. I'm not suggesting that you do one of this right away. But if it is really stressing you out to the point that you're own health is suffering, then you might want to consider this. Goodluck!

• Philippines
2 Dec 10
Like you, mylot is the place where I pour out almost everything. I'm sad too that your life is not quite doing well and I wish that somehow the members here will be able to help you out. There are times when we're burned out and we just lost everything that used to be so nice and in order. A year ago, I was too busy with work I never made love to my husband anymore. I ignored his needs and don't spend much time with him anymore. What's good about him is that he never got angry about it, but he tried to understand me. He would just joke about it sometimes but I knew he was hurting inside. Blessing in disguise, the company i worked closed down and I stayed at home and work from there. Now I have all the time for my husband and I'm no longer stressed from work. I'm not saying you should stop working. I want you to communicate with your boyfriend and talk to each other. Sometimes all it needs is just talking to be able to understand each other's needs. Make compromises!