Tevez handed in transfer request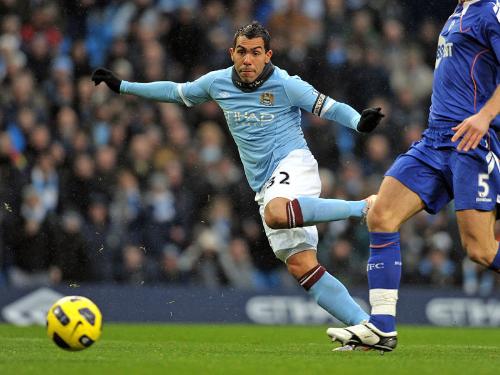 Singapore
December 13, 2010 10:53am CST
It has been rumoured for some times and finally it happens. Carlos Tevez has handed in his transfer request. According to reports, Man City had rejected it immediately and Tevez had threatened to quit soccer should he not get his way. Yes, the Argentine might have some disagreement time with Mancini. But this hard-handed way is definitely not right. Forceful his way through. The club should suspend him immediately and once the transfer market open, sell him off immediately. What do you think? Should Man City sell or keep him?
7 responses

• Indonesia
14 Dec 10
I don't understand, what is the problem between him and Mancini? He doesn't want to be benched? It is up to the manager to select his team, right? I think it is useless to keep him in the club. Why? Because he wants to leave the club. His heart doesn't not belong to the club. But, which club he wants to go? Firs, the club must fine him first, and then sell him....

• India
14 Dec 10
Looks like Man City is on the verge of an implosion. With Tevez situation now getting out of hand with both the club and the player blaming each other of not being sensitive. Add to that the scene with Mario Ballotelli who seems to be on his way out of AC Milan. I think Mancini has too much things to ponder. I think all these might lead them to slip up and Tottenham can profit from this!! Cheers! Ram

• Brazil
14 Dec 10
The thing is that its not about that anymore. Tevez has problems with the english language. He wants to come back to south america. He publicly asked to move to sao paulo and play in corinthians, his former club. He also misses his family. I think that If a player has that kind of personal problem, the club should let him go. Manchester City is only thinking about itself, because it's doing good in the premiere league and tevez is scoring lots of goals

• Romania
13 Dec 10
I think he should be fined with a huge amount of money, just to see that he has a contract to respect. I don't know why footballers think that they are allowed everything, they are an employee just as anybody else who works at a company. A contract which is signed has to be respected by both parts. I think that he earns a lot of money at City, so he has to respect the employer. He can quit playing football, but then he has to pay a huge amount of money for not respecting a signed agreement. At least that would be normal. He is a very talented player, but that is not enough.

• Uruguay
14 Dec 10
Indded Tevez should be fined for such unprofessional behaviour. He has a contract and has to respect it. Definately, Man. City should sell him as soon as it can, because this kind of bahaviour damages the morale of the squad. In addition, Man. City may profit from it sale as he is talented.