Do you like to be heavy or skinny?

Malaysia
6 responses


• Philippines
23 Dec 10
I'd rather be skinny. It's hard to be heavy because it's hard to be on diet. My God, it's really hard. Being heavy would only add up to your depression.

• United States
22 Dec 10
I've been heavy throughout my life and because of that I really don't think that I would look right if I wasn't heavy. This doesn't mean that I don't have the desire to be skinny. However, after a lot of disucussion with my husband we've decided that the best thing for me to do would be to lose some weight, but not too much so that I will be a more healthy weight as opposed to being obese for the rest of my life. However, I know that I definitely don't want to be a person that is all skin and bones.

• Malaysia
20 Dec 10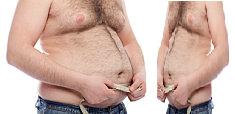 Who want to be heavy and fat? I think no one will want to be like that except they are too skinny. I do not want myself to be too skinny neither too heavy, I think a standard size will be pretty fine for me, for me a person who are too heavy or too skinny will probably make them look ugly. Just my opinion.

• United States
19 Dec 10
I prefer to be skinny....I couldn't imagine being happy if I was heavy. I'm sure there are people out there that are happy heavy but I would never be one of them! lol I have a four month old baby (my third) and I have 20 pounds to lose that doesn't seem to want to leave and I'm not happy about it!! Once he starts sleeping better I will start working-out regularly.