What are you doing with your out of school children?

United States
December 20, 2010 10:41am CST
Well its that time of the year again. Christmas break. I guess its better to foist our over eager, probably wouldn't learn a thing children off onto us parents than to have them disgracing themselves in school by dancing around and talking excitedly of Santa and what they think they are getting. So I wonder what you are doing with your hyper, psyched up kids? Mine are running wild. lol. Plenty of time to clean up next week I guess when the holiday is over. Besides dragging every toy out into the living room gives me a good excuse to see whats broken and ready for the trash heap!
4 responses

• United States
20 Dec 10
I still have today and tomorrow of school, so my child is at the sitters. My inlaws will be in town to deal with my 2 year old for some of the time. We have a few day trips planned, one to a childrens museum, and a play date set up.

• United States
20 Dec 10
Thats cool that you have family to help. And you know they will just eat the baby up! lol. Grandparents tend to do that...

• United States
22 Dec 10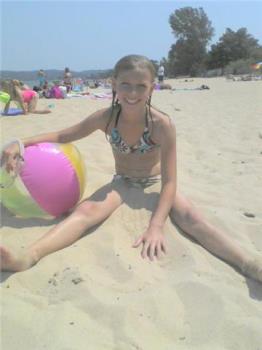 Today was the last day of school for my two kids. They might be going to Minnesota for a week, but I am unsure of that one. I hope they will be staying home all week with me. If the weather is warm enough and we don't get any big storms...we'll probably make a snowman and might even start on a snow fort.

• United States
23 Dec 10
We don't quite have enough snow for all of that. If we had some sleds I would be happy to take them to do that. I miss winter time activities like that.

• United States
21 Dec 10
Well, my youngest is 17 now so I don't have to worry to much about him being hyper or just running me nuts. He's happy with his music, his video games and a little TV....but when the kids were younger and out of school, YES, they drove me nuts. We'd take "field trips" to the local flea markets to find little trinkets on Fridays. They'd get 3$ each and loved going to find the best bargains they could. And my kids were so sweet. Seven and eight years old, haggling with the adults for the best deals, and who could resist such sweet faces? I learned to invest in a lot of things that they could do for crafts and bought lots of coloring books too.

• United States
23 Dec 10
That sounds like a lot of fun. We don't really have many flea markets around here. The nearest awesome one is like 40 miles away. Drivable but money is too funny right now. I can't wait for my kids to grow up enough to not be wasting so much money. I.E. Pull ups, wipes... extra shampoos and whatnot.....

• United States
20 Dec 10
My kids are actually spending a lot of time watching movies and chilling in preparation to see what kinds of presents Santa will be bringing to them this weekend. We still have wrapping to do and a playdate to attend tomorrow. After that, we have to get ready for the holiday. Friday and Saturday will be very busy days for our family. The kids, I know, can't wait to see what Santa will be bringing to them on Saturday morning.

• United States
21 Dec 10
Mine are the same way. Only my son had to go and ask whether Santa was real this year... So hes a little bit miffed right now at the whole thing. I told him the truth because I dont lie to the kids. I have never actually mentioned Santa to them and I dont directly talk to them as if its a holiday about him and presents. Television does that well enough for me. I just let them have their thoughts and when they ask... I tell them the truth.