Where can I buy gummy candies?

Philippines
December 29, 2010 10:35am CST
I have been searching through the internet to find suppliers of gummy candies. I heard that many of these types of candies are sold in Divisoria......... I just want to know where particularly in Divisoria can I find it? I mean, what street? Anyone knows? Thanks.........
4 responses

• Philippines
17 Sep 11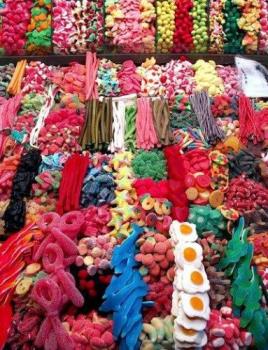 There seem to be a craze over gummy candies! I thought only children are fond of this stuff until I saw your post. Well gummy candies are so attractive to me because they are really colorful and besides the different shapes are fascinating. But are they safe? How much food color do they contain that is my concern. Well at any rate, I do find gummy candies in almost all malls around be it SM, Rustan's, Glorietta, Robinsons etc. But I am not sure if they have this in Divisoria. Maybe they have because Divisoria has almost everything we need.



• Garden Grove, California
29 Dec 10
hi dorisday I used our mylot search bar and it said a gummy candy store in front of Divisoria mall. Now I am not at all familar with Manilla or the Philippines as I am in the Us so had to yahoo search for it and hope our info helps you find gummy candies. we have them here in the US at Walmarts. I love the darned things and a handful will really bring up the blood sugar for us diabetics when we go low.




• Philippines
29 Dec 10
Hello dorisday, Gummy candies yummy i love it :) if you are familiar at Divisoria Mall you can find a store of gummy candies in front of it or in the market lower ground area of Divisoria Mall. have a nice day! :)