What is the frequency of watching movies?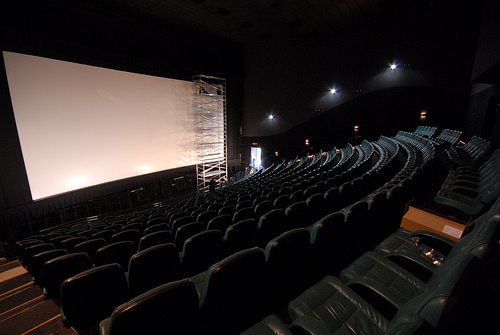 India
January 5, 2011 7:25am CST
Hi friends, I am a great movie lover in this world. I used to see movies regularly on daily basis in theatres. many of my friends have told me to stop this character , but i am not able to stop this. What is the frequency of yours in seeing moviest
5 responses

• China
6 Jan 11
Hey, the same here. I like watching movies very much, but i don't go to theaters very often. Usually i watch movies on the internet and sometimes i download them on my computers. I almost watch a movie each day. And they are usually comedies, that's because they could make me happy and not to think about unhappy things. Do remember, my friends, do what you like when you want to do anything you like. And i think that's the only thing that could make you happy in the world.

• Canada
6 Jan 11
I was a movie addict during my college years, going to the theatres atleast 3 times a week. I enjoying all different kinds of movies, comedies, love stories, western, war pictures, etc. But, these days with my full-time job taking most of my time, I rarely get the chance to go to the thatres. I would just sit in front of the TV and watch movies for just a few minutes each time. I certainly miss those years !

• Philippines
5 Jan 11
I use to love going to movie houses and doing it all the time when I was younger especially when I have a date or a person I am really interested in. Now we only watch movies at home with my family, guess the reason would be that more important priorities just took over.


• Lithuania
5 Jan 11
Me too, I consider myself a movie lover, but I'm not a movie-goer.I'm very picky when it comes to new movies.But a have a bunch of friends who are not.They just read the title and buy the ticket.There's nothing wrong about it.Someone has to keep movie theaters alive.I join them only when I feel it's a right movie for me.There must be something special about it.

• United States
5 Jan 11
When I feel like watching I do watch movies.