Every child can become a genius?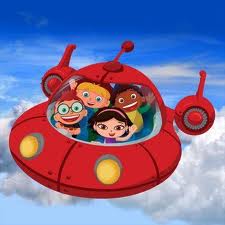 Romania
January 16, 2011 9:04am CST
Is said to be still in the womb the child feels and hears all, it is influenced by the state's and mother's entourage, that reacts to light and music, the tone of voice and so on. Do you use some low music, some movies, some stories can become your child a genius?
2 responses

• United States
21 Jan 11
As far as what is considered to be a genius in the traditional sense, I don't think that is something that all children are able to attain. However, I think that all children are geniuses in their own way. For example, my daughter is very gifted with words and I think that is her gift that she is able to offer to the world. My son, on the other hand, is more gifted with spatial reasoning and I think that is his gift to the world.

• United States
16 Jan 11
There's no way to make a child a genius. If there was, somebody would already have figured out how to do it. And what you do when the child is in the womb has absolutely no influence on its future intellectual abilities. There are people making money by selling books about turning your child into a genius, and CDs that are supposed to affect them, but it's nothing but a scam. Intelligence is mostly genetic, and even high intelligence doesn't guarantee genius. Most people think that if you have a high IQ, that means you're a genius. Nobody is a genius unless they do important work in a special field, and it's up to the people in that field to decide whether the work is actually a sign of genius.