What bonehead thought this one up? Democratic Baby Chili?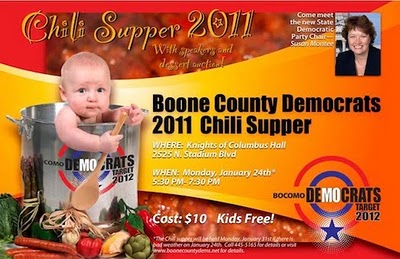 Boston, Massachusetts
January 17, 2011 3:43pm CST
Now, in this new age of civility in politics, we know we're not supposed to paint targets on people, use the word "target" or even shop at Target. Somehow, these new guidelines weren't explained to the person responsible for the "Boone County Democrats 2011 Chili Supper". I can overlook the bullseye on the logo and the chili but please tell me: WHY IS THE BABY IN THE POT? I am pretty sure that Democrats don't eat babies or make chili out of them. What were the Boone County Democrats thinking? http://www.boonecountydems.net/
2 responses


• United States
17 Jan 11
"Kids Free" I wonder why! GRR! Worthless baby eaters.