How do you see shyness in a girl? But a boy?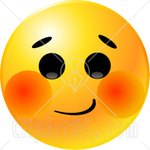 Romania
January 28, 2011 6:11am CST
Being shy means: to show or hide a certain insecurity in relation to others, to avoid situations where you are in the spotlight, to fight in silence to what can become a time a true "allergy" to social interaction . I am seen as a shy person around us, so: How do you see shyness in a girl?But a boy?
1 response

• United States
29 Jan 11
How do I see shyness in a girl? I see me. I'm a very shy person. And there are some things I won't do because I'm shy. I won't deliver speeches to large audiences. Which is fine, because I hate it. As far as how I see shyness in a boy? To be honest, I'd be much more comfortable with a shy man (too old for boys) than one who was overly confident. They wouldn't have to be painfully shy. Although I wouldn't have a bad opinion of them if they were. But, I'd feel much more comfortable with someone who was at least a little uncomfortable around people, rather than thinking they were king of the hill. At the very least, I'd understand them more.