Store Credit Card offers annoying!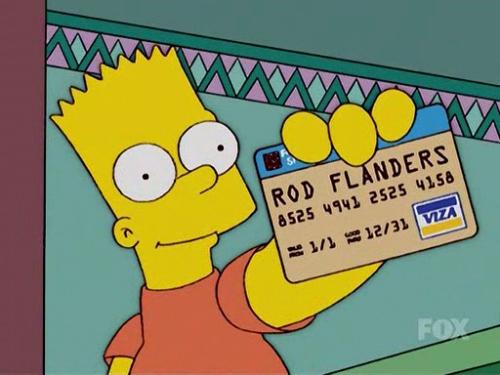 Canada
January 28, 2011 5:35pm CST
Do you think that people are being pushed to get these cards more then ever in this bad economy with a full fledged recession and border-lining depression setting in.I witnessed this set up in two different stores , the first was S obeys and the other was a Best Buy.I really think that they are trying to get people sucked in and not pay more then the min on the stuff that they buy.Their interest on store credit cards is 29.99 , which is around 10 or more percent more then regular visa cards.I think it is just sickening how they take advantage of people that are getting by and try to get them to spend more money then they actually can afford to spend.Well that's capitalism for you, oh by the way you should look up zeitgeist 3 moving forward and the other films to really see what is happening in our society and how close we are to utter collapse and social decay and breakdown.
1 response

• United States
28 Jan 11
It is a bet disheartening when you go in and they want you to sign up for their card...or the first thing they ask you is if you are using their card or want to sign up. I do think they are getting a few people in trouble as those that normally sign up for them probably don't need anymore.