Was Edgar Allan Poe crazy?

Ecuador
January 30, 2011 8:04am CST
Hello friends. I'm posting here because I want you to discuss about this topic, I know you all are Edgar Allan Poe readers and some others have studied his life, so I think you can help me. I was reading some of his tales, and I don't know what to believe. I think he was kind of crazy, or something like that. Don´t get me wrong, I like reading his tales, but my mind can't understand how a sane person would write that. It make me think that he was crazy or insane. What do you think? was he crazy? Why?
4 responses

• United States
30 Jan 11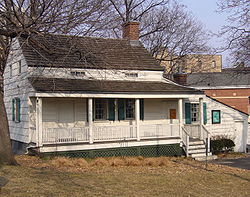 I don't know if Edgar Allan Poe was crazy for sure, but i would hate to think of what would have happened if he had not expressed his ideas on paper and instead expressed them differently. I currently live about 200 meters from the home he wrote many of his works in. It is a landmark and is preserved in its original condition. It looks a bit mysterious. His works all are about murder, which leads me to assume that he did have mental problems.

• United States
10 Jul 12
I have always been a huge fan of the works of Edgar Allen Poe. i have never thought of him as being crazy. I think he was a bit of a recluse and people did not understand him. What people don't comprehend or see as being normak can sometimes ne miscinstured and the subject at hand is thought of as being crazy. It is just a way to bring understanding into that character. There were nany sides to Poe. Some were very daqrk. Yet I did not see insanity as being one odf those sides.