TV and computer....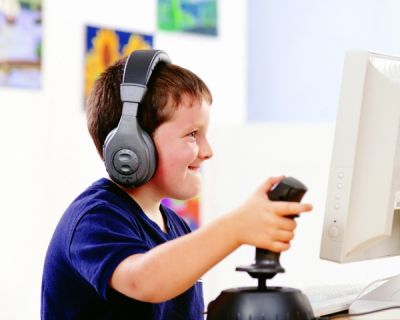 Romania
February 3, 2011 6:11am CST
Often we work around the house and let the child in his room to play.But, he replaced the toys with a company much more pleasant: the television and the Internet. Doctors say that a child who spends much time in front of the screen or the TV or the computer will have eye problems, and will become very nervous. As a parent, it is very important to know how long it's safe to watch your kid on TV.How will allow children to sit in front of the computer or TV?
2 responses

• United States
14 Feb 11
For me it really depends on the day. I don't let either of my children dwell in front of the television. However, they are both allowed to watch some television and spend some time on the computer in a typical day. The thing that I've noticed with both of them is that the television doesn't typically occupy all of their attention for an extended period of time. I think that they use the television as background noise while they are playing for the most part.

• Romania
15 Feb 11
I understand very well, and my daughter do the same, does not look permanent but even so, your TV has a negative influence on children, experts say. They get used to tv / computer will be lit in the background and become addicted, and when you do not expect, we will have real anger, if we dare to close them when they are around.

• Bacau, Romania
3 Feb 11
It's obvious that children are attracted both by TV and computers and if they spend much time in front of these devices,their physical and mental health will be affected.It is the duty of the parents to ensure that the child won't spend too much time in front of the TV or computer,and I guess that can be partially done by getting children involved in activities that don't involve the use of these gadgets.If kids are used from an early age to spend more time in nature or playing outside with other children instead of playing computer games or watching cartoons for hours,I'm sure that will have a positive effect on their personalities.

• Romania
4 Feb 11
You're right! It is better to train children in other activities as interesting to go to the park, shopping, to read or draw together, to play other games to offer the alternative,because they understand the possibilities of spending leisure are manifold.Thanks.