What is your recommendation in Bali, Indonesia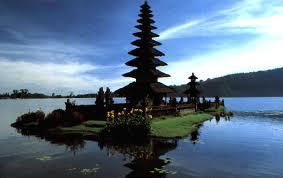 Malaysia
February 16, 2011 4:20am CST
I am planning to go to Bali Island in Indonesia in this coming April for a 4 days 3 nights stay. And I will bring along my children there too. I have tried to search the internet about traverling in Bali and there are so many recommendation I and find, and that make a really confused. Too many places are nice to visit and must go in Bali, one of the famous tourist spot is the Kuta beach and also the Art Center in Denpasar. Most of the people recommended that we must try the Bali massage when we are their too. And there are many foods that are nice and must try too. Anyone of you have been in Bali Island before, what is your recommendation, where to stay, where to go, and what to eat?
3 responses

• United States
16 Feb 11
I have heard water surfing in Bali is very fun, they have humongous wave and it is good for surfing, if you are not into it, all the nice beaches will be fun.

• Thailand
16 Feb 11
Get away from Kuta and visit the real Bali. Ubud is great and still offers the usual comforts without all of the tourist hassles of Kuta.

• Malaysia
16 Feb 11
To answer you questions, I suggest you to travel through a reputed travel agency. Moreover, it is more economic if you travel in a group with the special arrangement by those travel agencies. Unless you have someone in Bali, Indonesia, then he or she can be your tour guide once you reach there. Such tour can be more economic too.

• Malaysia
16 Feb 11
I am actually plan to go the with free and easy package where I will just go and look for places that are nice and suitable for a family. I know that to go by travel agencies are more economic but most of the time, the time are arranged so tight and we might not have time to really enjoy the place that we would like to stay a little bit longer but if we were to travel by our own, we can take our time and go to the places that we wanted to go. May be in this way, we can visit more places than the travel agencies can arrange.