Working improper professional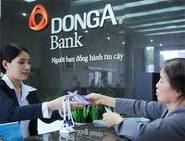 Vietnam
March 12, 2011 2:15am CST
Hi All, Today morning, I have just had an interview for position "Personal finance consultant (PFC)" at the biggest bank in my country. I met many candidates who was graduated Finance-Bank Majors there. I begun feeling worry. In fact, my professional is not about bank. I'm only good in marketing and sale. But I like this job, so I applied it at this bank. I passed the power tests at the bank's main branch. However, when I went to interview among many professional candidates, I felt alone! Have you ever had experience like me? It's lucky if we can work proper professional, right?
3 responses

• United States
12 Mar 11
I've never had an interview with a group of candidates for the same job. I would feel the same way. It's bad enough to go through the interview process but stick you in that interview with other people. The pressure must've been horrible. I bet you did just fine. If it's something you really like, you will normally prevail. Hope you get the job.

• Vietnam
14 Mar 11
Thank you for your encourage. I hope that the result will be good. I really like to work at that bank. I like it very much.

• India
12 Mar 11
I think that is fine. It is often the case when we switch from our major to some other line. But of course, you need to compete against those professionals and get a look in. Not sure a recession is a great time for a change in line as there are many professionals in the same line without a job and the competition is much higher. Usually the boom time, when the recruitment standards are lower is a great time to switch the line. Wishing you all the best. Cheers! Ram

• Vietnam
14 Mar 11
I think that I was worry because I felt that I must compete against with many professionals. However, I hope that they'll realize my strong points in my CV. And I'll sucessfull! Thank you.

• Malaysia
12 Mar 11
Yes I am. It occurs when its my turn to interview and I felt really anxious and alone at the same time. After that, its ok again. I think its normal coz your profession and the others profession is different. However, did you get the job? If you hadn't GOOD LUCK then!

• Vietnam
14 Mar 11
I have not had result. They said that they'll email me on the next Saturday. I hope that it will be good. Thank you for your wish!