Want an Ipad?!

Omagh, Northern Ireland
April 3, 2011 10:03am CST
So-Once you've bought your latest available updated version of the go to tech toy,after ruling out a netbook or notebook or laptop or whatever else you threw to the Kerb to get one,can anyone tell Me why you'd want to then go and buy an aftermarket keyboard to turn the (Not inexpensive) touchscreen beast back into a netbook/notebook/whatever? Is there any advantage then in actually buying a tablet machine in the first place? Just wondering...
2 responses

• Canada
3 Apr 11
Well I would not want a toy. That is final. I would want an Ipad, but that is because I want something that can not just be used as only a reader, like the Kindle and can use for other things. For me I want something for practical reasons. It would be easier to take along on a trip, put in my purse, then carrying around a laptop. I would rather use the onscreen keyboard then buy a new one especially for it. I do not see the ipad as a substitute notepad. If I were going on a trip and someone was driving me, I would take my laptop, but if it was on my own, I would use an ipad. Oh I break toys deliberately. And I will not get the ipad until I save enough to pay for it. OIf course, by then there will be the ipad 3.

• Vietnam
3 Apr 11
I want a iPad because it's easy for me to go away. I like to use on-screen keyboard.I prefer to use iPad when going away alone. I'll save money to buy a new iPad

• Omagh, Northern Ireland
4 Apr 11
Thanks for the comments-I'm looking to see how popular this aftermarket keyboard idea might be with Ipad users or fans,and with your responses that's 2 more who think it unnecessary...

• Canada
4 Apr 11
I am basically lazy and I have a hard time attaching things. It would, the keyboard, be all right for those who do not have a lap top or for those who just write short letters and articles. But not for me. If I can get away with something, I will, the exception being in cooking equipment.

• Malaysia
4 Apr 11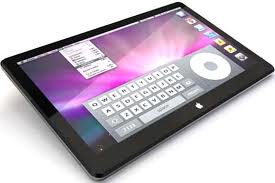 I actually don prefer Apple because majority stuffs need to paid and upgrade and it cost more money. I prefer Android based OS. Which is majority stuffs are cheaper or free to download.It also cause the tablet touch screen to be more affortable.Ipad has no expansion slot , which is sucks1 cannot pass my stuffs from my pc to ipad need to use itunes and stuffs or bluetooth or wifi which is bad.Imagine u got pix in your digital cam how to pass to ipad?

• Omagh, Northern Ireland
4 Apr 11
I got myself an android machine in December and I'm having fun working my way through the android marketplace..it seems every day there's more apps being added! I like the onscreen keyboards,as you can change them for different languages if you have that requirement-I'd always wanted to try out a Dvorak layout,and those are available,too..