how I wish I have wings

Philippines
April 21, 2011 5:21am CST
Who of you here once dreamed to fly? , to have wings? In my case until now I really want to fly with my own wings. I want to glide in the air, and want to see the world how wonderful it is. If I am given the chance to choose what will be my second life? i will choose to become a bird. An eagle may be. Or an albatross...did you know that an albatross can sleep while on the air flying? Yes, it is true. When they are tired, unlike other birds who find trees and cable wires to land on, they just sleep in the air! wait need to go back to sleep and start dreaming again.... I can fly!
9 responses

• Omagh, Northern Ireland
17 Sep 11
Check out the flights of Yves Rossy on Youtube...I saw one he did over the Grand Canyon recently..You'll believe a Man can Fly...


• Philippines
17 Sep 11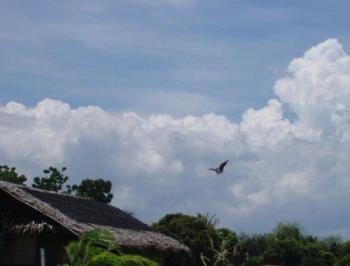 I noted many people want to have wings like you and like me also. Yes I also do want to have wings but I could not imagine how would I look like if I have wings. A person with wings do not look normal at all so I don't think I would want to be a person with wings. But I want to have wings so maybe even just in my dream I could be a bird. What kind of bird? Maybe a eagle so that I could fly as high as I could. Oh it is really wonderful to dream once in a while!



• United States
25 Apr 11
Hi. njamoroso. Welcome to myLot, if I have not told you already!

I have had a few dreams where I have been dreaming that I was flying in the high sky. It was very dark outside so I could not see anything. I think that I was running from a mad man and I flew off the building and I was flying so high into the sky. I knew that this had to have been a dream, because in reality, I am terrified silly of high heights!



• United States
22 Apr 11
I think no matter who we are, there have been times that we have wished that we could virtually fly over everyone and see what is really going on, and to be able to explore other things, and see how others might live. We think we are bound where we are at, and everything is always going to be the same. But in reality, we need to remember we do grow our wings, and can fly as we get older, and more wiser in life. It is up to us what we choose to do with them to get us to a higher plain in life as well. When we begin to Trust and rely on God as well as learning to develop our skills and talents more we will get to the top of our mountaintop and be able to soar with the eagles again. It never hurts to dream and it never hurts to fly.


•
21 Apr 11
I have been dreaming of fly in the sky for a very long time ,and Im sure that most of the people on the earth have ever dreamed of flying.When I was young,I used to ask the question that why can`t I fly.Now I have already known the answer,But I still dream of flying all the time.

• Philippines
21 Apr 11
I really wanted to have wings when I was a child. It really looks cool whenever we humans will fly. We will look like birds or angels!

I'm not sure how it came to my mind though, but I guess it's from the song, "I believe I can fly". That was one of my favorite songs of all time. I really hope on day that some Einstein guy would build and construct wings only for human. I will be looking forward to that invention!