Yahoo account closure email?

Philippines
April 27, 2011 8:46pm CST
I just received a mail from "Yahoo Maintenance" with the following subject- "Verify Yahoo Account to Aviod Closure". At first I was rattled or puzzled but seeing the misspelled word "Aviod", no logo and other mistakes in the mail , it gives me doubt whether it is real or just another phishing scam email. What do you think? Did you received the same email? If ever what did you do? Is deleting the mail enough? Thanks! The email is this: Dear Account User This email is from YAHOO MAIL Customer Care and we are sending it to every YAHOO MAIL User Accounts Owner for safety. We are having congestion due to the anonymous registration of YAHOO accounts so we are shutting down some of the accounts and your account was among those to be deleted. We are sending this email to you so that you can verify and let us know if you still want to use this account. If you are still interested please confirm your account by filling the space below. Your User name, password, date of birth and your country information would be needed to verify your account. Due to the congestion in all YAHOO users and removal of all unused YAHOO Accounts, We would be shutting down all unused Accounts, You will have to confirm your E-mail by filling out your Login Information below after clicking the reply button, or your account will be suspended within 24 hours for security reasons. *Username: *Password: *Date of Birth: *Country Or Territory: After the following the instructions in the sheet, your account will not be interrupted and will continue as normal. Thanks for your attention to this request. We apologize for any inconveniences. Warning!!! Account owner that refuses to update his/her account after two weeks of receiving this warning will lose his or her account permanently. Sincerely, The YAHOO Webmail
4 responses

• Indonesia
8 Aug 11
First Time I see your info about suspicious email I just know that mail is just scam and I don't even look their email address or URL. Why? It's so obvious, when they asked your username, password etc. it must be from hacker, yahoo never asked that because THEY ALREADY KNOW IT. Just ignore it.

• Malaysia
29 Apr 11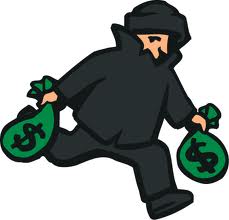 have to be careful this is looks sound like philishing email, banking and email provider usually do not ask clients or customer or clients for email in the email in such way because alot of hacker and thiefs steal people information by pretending to be the so call provider.So becareful.Do not respond and threat it as spam.So of these email are very obvious fake with funny url but some looks real.Just don reply email of anykind with any passwords requests.

• United States
28 Apr 11
Oh wow the spammers and scammers today are doing just about anything to get a hold of accounts. If you have a secondary email listed with yahoo they would have surely sent you the exact email there. I do hope you did not do anything with it except sending it to the yahoo fraud department. Although unlikely they will get a hold of who is responsible they at least will continue adding and being up to date with the scams. This is awful because I can only imagine how many have fallen for it and surrendered their accounts, which is the plan by these scammers.

• Orangeville, Ontario
28 Apr 11
The first clue that the email is not real is who the email is addressed to. If they do not address you by name then the email is bogus. Any emails saying "Dear Account User" or "Dear Customer" should be deleted. If they supposedly come from paypal, ebay or my bank I forward to email to their "spoof" department for their investigation. Sometimes I send them several a week but the only way they are going to catch these people and put a stop to this nonsense is to report every single email. If you go into your Yahoo account (through regular means, not any link in the email) and go to security. They may have a way of reporting spam or phishing emails to them. Do it if you can, otherwise just ignore it. Your name is not on it. It's not for you.