What do you think of Italian ?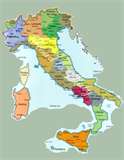 Hong Kong
May 5, 2011 8:25am CST
Italy is an very interesting country even I have never been there. by looking at the map of this country, you will see a long boot shape Italy. When we talk about the food of this country, everybody will firt think of pizza or spagetti.When we think of reliogion, we will all focus on Roman Catholic since the Pope is there.When we want to travel to a great city where there was great history happened in that city, nobody will forget about Rome.Well, the people ? I don't know? Do you know what the Italian people's mind is? if you do , share with us?

2 responses

• United States
5 May 11
I was in Italy 4 months ago for 9 days. Italians are very friendly. Most of them speak good English but the thing that I don't understand is sometimes they say "yes" when actually they meant "I don't know" or "I don't understand". It happened a couple of times with me and my husband and we were wondering how come they couldn't just say so if they don't really understand something instead of saying "Yes"? lol...Other than that i think they are very warm and friendly people. I love Italy! :)

• Hong Kong
6 May 11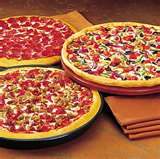 Oh, is that right? It sounds very interesting to me.I hope that I can find this out in Italy by myself. I used to know an Italian student in high school when I was first landed on Canada. I feel that thye are warm people and I don't see any problem with them. I wish I were you. That means I have already been Italy and I don't have to keep looking for the opportunity in my life. I wish that by the time I can go there, the stuffs in there won't be that expensive. Otherwise, it is going to be hard for me to buy anything or any gifts.Well, there is the future anyway.Happy mylot.



• Canada
8 May 11
I have been to Italy just once, and that was only to Rome. I was really impressed with the City, historical places, and with the people too. Driving around places in the City was so impressive. The Colloseum for one. Italian people are very friendly people, always ready to give a helping hand. Ofcourse, I like pizza very much too.