Time to cut out the politically correct nonsense when it comes to Bin Laden...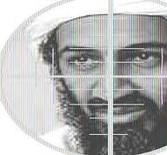 May 6, 2011 5:42pm CST
There has been a lot...and i mean a LOT said about the Bin Laden death. Lets face reality. 1..The US were correct to withhold the information of the assault attack as leaks are prevaliant in the pakistan government. 2..It was an assassination, but what choice did they have? taken alive he would become a martyr to every suicide bomber. would you rather he was taken alive? for what purpose? he would have been found guilty and executed anyway. Anyone like to add anything?
5 responses

• United States
6 May 11
The American people paid for the clean up of ground zero.They are paying for the ground zero memorial. The American people has a right to view the pictures of OBL for closure. If OBL had been taken alive,there would be no questions,Right?

• Belgium
6 May 11
Oh, I'm certain people would have found some way to be outraged about the situation. We can get very creative, you know.



• Shingle Springs, California
6 May 11
How about "good riddance to bad rubbish"?

• United States
7 May 11
Glad I never met ya, and sorry that others had to feel your presence.




• United States
8 May 11
What we should have done is taken him alive and let the CIA interrogate him to get what information we could from the guy. He had a wealth of information on how the organization works, how they recruit people and what mission they may have planned. This idea that by killing a terrorist we are doing the right thing may work for low level ones but by capturing the leadership we gain more information on the inner workings of the group. It is also an advantage in that the rest of the group does not know what has been discovered and that causes confusion in the ranks. It goes with out saying that for a while this has to be kept a secret and not broadcast to the world on how we captured them and what we found (computers, thumb drives, maps and letters etc) once we had them. Even now the administration in their bragging is telling the enemy too much and reveals how much we know of the inner workings. As to Pakistan we were right to keep them out of the look. It was no secret that we were looking for him and it appears that they knew where he was. They have frustrated our efforts in the past.