Photos on Facebook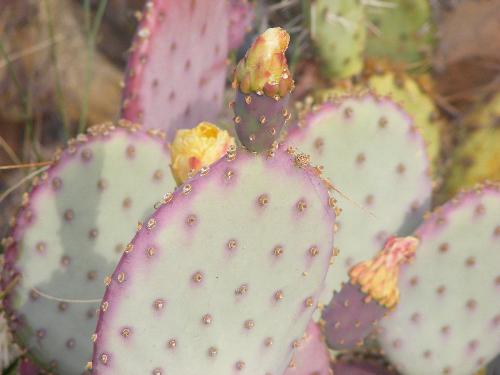 United States
June 12, 2011 11:29am CST
I love being able to post picture albums on facebook. One of the main reasons I do this is because most of my family and friends have FB pages. But many of them do not have fast enough internet speeds to be able to download pictures if I sent them in an email. But on facebook, they are able to go in and look at them. Some of the photos that I'm the most proud of are some that I took last week when we went up into Superstition mountains. The colors there are just amazing. My mom is one of those that has slow internet. But she looked at them and now she wants me to blow one of them up and put it on canvas for her so that she can give it to my uncle for his birthday in October. He will be 70 but is still very active. Do you use facebook for posting your pictures? If not is there another internet photo site that you like to use? I of course need one that does not charge. Please let me know your preferences.
5 responses

• Holiday, Florida
12 Jun 11

thats about the only thing i use facebook for also. Superstion mountain is beautiful. i used to work at a place where you could see it and when the sun was going down, it looked like a gold mountain with purple highlites around it.wish id had a camera back then.


• United States
14 Jun 11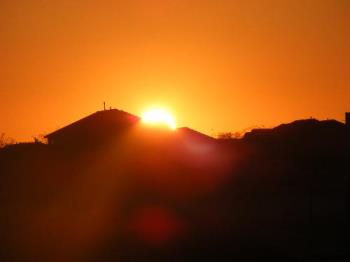 Where we live in Gilbert, you can stand by the pool gate and look out watching the sun rise over Superstition Mountain. I'm adding one of my sunrise pictures here. You can't see the mountain, but you can definately see how pretty the sunrise is. Of course, I like the sunsets just as well too. Do you still live in Arizona???

• Holiday, Florida
14 Jun 11
yes i live in tolleson, almost in phoenix

cant really tell when you leave one for the other, as its 1 mile down the street.


• United States
31 Aug 11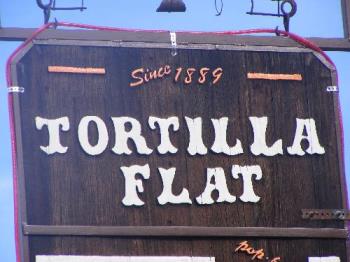 As I said, we live in Gilbert, my hubby works in Tempe, and my inlaw's live in Queen Creek. We drive into Phoenix (Baseline Road) to go to church on Sunday's. We love living out here. Although monsoon season is about to kill my back! How have you faired with our dust storms? The first one hit us here in Gilbert, but the rest of them have gone around us.


• Brazil
15 Jul 11
I only post a few photos on facebook or others social medias networks. The main reason for that is because, sometimes, can be dangerous if you put so much information on your profile. At least in my country, there a lot of people that use the photos as base to see who have money and who don't.

• United States
31 Aug 11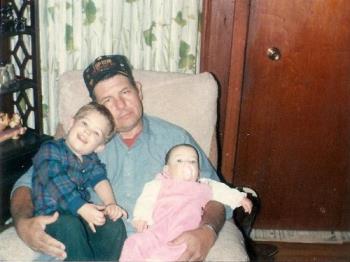 Well, if they're looking on facebook at me, they can tell pretty quickly that I don't have alot of money. I am pretty careful about putting things like my phone number, my physical home address etc. I would never put my social security number on facebook or twitter. I am also careful about putting pics of the kiddos at church without their parents permission. Most of them are on Facebook, so they're ok with it, but I do have one of my preschool boys that I don't post any of his pics because of a custody issue.

• Indonesia
14 Jun 11
I do, I love to post my photos on facebook because it's visible by my relatives and friend.For internet connection, it's also easy because facebook application is available for any phone.

• United States
31 Aug 11
True! This last weekend, there was a glitch on facebook. I updated my status Saturday night about 9 o'clock with my phone, and for some reason that status updated over and over again all night long. Every hour on the hour I kept telling people Goodnight and that prayers were being sent up for a friend who was in labor! Sunday morning, I welcomed new baby into the world, then turned my phone OFF and went into church. When I turned it back on four hours later, my brother had sent me a text asking why I was updating the same status over and over. He said he'd gotten the one from Saturday night 10 times, then the one from Sunday morning another 7 times, right after the Saturday night status (It was still sending the old one too) I tried updating from the computer and it only did it one time. So it was something to do with facebook mobile. I noticed a dozen or so people that it was doing this too over the weekend, including my sister and brother in law.


• United States
13 Jun 11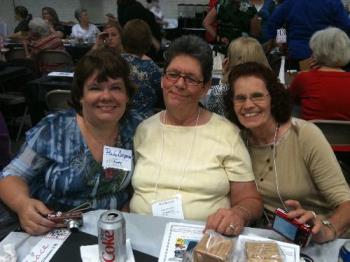 Oh absolutely. Please send me an email at pscarpenter1123
@gmail
.com and tell me how to find you! (real name, city etc...) My mom, her sister and my mother in law are all learning how to use facebook. I do believe that my mother has become a facebook addict! LOL

• India
12 Jun 11
yes. for reasons stated by you facebook is more convenient. All your relatives are able to see them. Good. have a nice day.

• United States
15 Jul 11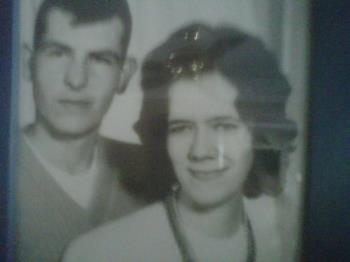 Yes, this is an awesome thing. My sister lives out of state from me and she recently found some old pictures of my dad and I from when I was a baby. I'd not ever seen them before. She put them on facebook and tagged me in them. I wanted to cry when I saw them. I'm including one here that is an engagement/wedding photo of my mom and dad.