Famous historical tribe or culture in your country ?Share some famous past .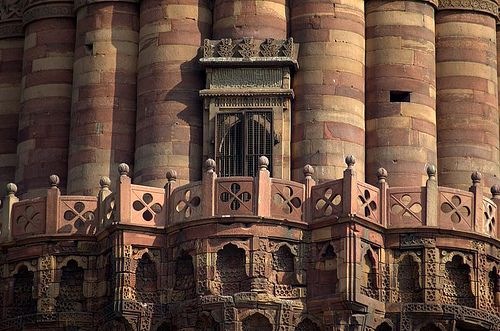 India
July 7, 2011 3:30am CST
This part of Indian History is very interesting.The arrival of the Aryans from outside India in small batches was around 1500 BC.The life of early Aryans is collected from book called Rig Veda .This book is the earliest book with a collection of Hymns which were composed over few centuries and were chanted by a number of priestly families while offering sacrifices to Gods.Rig Vedic Aryans were nomadic people so there are no discoveries of their remains found during Archaeological excavations.The deities worshipped by Rig vedic people were various phenomenon of nature like wind ,fire and rain .They believed that Gods were convinced with flattery and gifts .To win their favour prayers and oblations were offered expecting some rewards in return.They offered sacrifices in order to obtain some favor from gods.They tried to establish relationship between worshipper and divinities in form of hymns. Sharing is knowledge ! Share some unknown fact or life of some historian or mystery behind some archaelogical excavations !
9 responses

• Philippines
8 Jul 11
How I wish that we Filipinos could share a famous past or two! Unfortunately, we cannot do this at present. According to our historians, many written records in leather and copper plates were destroyed at the outsets of Spanish and American colonizations of the Philippines. So reconstructing our past is an ongoing undertaking by historians, archeologists, anthropologists, sociologists, collectors of oral traditions, organizers among the Indigenous Peoples, and related professions, more or less working singly and systematically and/or in various degrees of coordination. But we do have an Indigenous People, the Mangyans of Mindoro, an island located in the central part of the Philippines, who still have their own alphabet, written and spoken language. They still use these to communicate among themselves. Another remarkable fact is their knowledge of agriculture - they have more classifications for soil types than what modern science has described. Perhaps, after 20 years, we will have more stories to tell you through myLot.


• Philippines
17 Jul 11
Thank you very much for this information, Friend Cairalyssa. Princess Urduja is very famous throughout the Philippines and she is much honored in Pangasinan, one of the biggest provinces. It's good to know that. Some historians here are propagating the idea that she is an entirely mythological figure. Even the women's movement are quite uncertain, so that they cannot develop a history of Philippine womanhood and nationhood that includes Princess Urduja. I will inform my friends in the women's movement about this. I will also take this up with history buffs in Davao City where I'm presently residing. Again, thank you Friend.

• United States
7 Jul 11
I live in the United States, and while most of the history is fairly recent, we do have excavations of the Native Americans in the central Texas area. Mostly they are arrow heads or from flint napping sites http://www.scientificamerican.com/article.cfm?id=texas-archaeological-dig Florence isn't too far from Austin - maybe 65 kilometers... But when they were digging a site in downtown Austin they discovered mammoth bones, but that was so long ago that I can't find an online link to the find.


• Adelaide, Australia
8 Jul 11
I have read briefly about the Aryans & your country's history. Thank you for sharing this with us. I must read more on this. The indigenous people here are the Australian Aborigines. Now that you have mentioned it, there have been some more recent discoveries in desert caves showing us that they were far more intelligent than we have been giving them credit for. I've seen it on a television documentary a while ago. There is, unknown to many, a whole heap of information on their spiritual practices, the dreamtime, etc that have recently become available to us. The reasons that so few are available is the careful maintenance of closely guarded tribal secrecy. All we have is that which is written by white Australians in the early twentieth century, so take this with a pinch of salt; most of it is racist, sexist & blatantly false. They may not be of interest to you or be difficult to understand & not really that accurate, but I will post some links here for the sake of having something to offer this discussion. It may serve as a starting point to further research. Enjoy! http://www.sacred-texts.com/aus/index.htm

• United States
7 Jul 11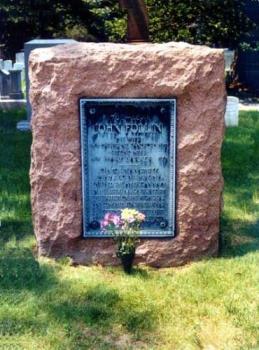 I live outside of Washington,DC and this is a very historical area.

I also do genealogical research.There were some Native American Indians here,the Cherokee tribe that mostly were in North Carolina.Which my grandmother had a picture of one because it was one of her grandmothers.My ancestors mostly came from Ireland.My main ancestor from that side of the family was named John Follin,he purchased a lot of land here that was divided up among his 23 children he had with 2 wives. John and his wives are buried at Arlington National Cemetery because he served in the Revolutionary War.The DAR had their remains moved there from graves on his plantation in Vienna,Fairfax County,Virginia.When he was in the war he was held captive in a war prison located in Pennsylvania.After his release he walked from Pennsylvania to his plantation in northern,Virginia. Some of his descendants served in the Civil War.One of my cousin's that I speak to some(not as much anymore,because he is getting older)J. Walton Follin is awarded every year for being the oldest living child of a Civil War veteran.

There are plenty Civil War Battlegrounds here. One of John Follin's son's was one of the founders of a church that is still standing in Vienna,Fairfax county,Virginia.One was a famous lawyer in this area.The Arlington National Cemetery that I mentioned is located on the land of the Custis Lee Mansion,also know as the Arlington House.That was the home of General Robert E. Lee and his wife Mary Custis Lee.My grandmother's maiden name was Lee.She said that she was in the downline of General Lee. I have a lot to be proud of,but we all have skeleton's in our closet,

.I have one uncle(my great,great grandfather's brother)that went a wall from a war,but he was on the work gang that made a major highway that I have driven down several times....small world.:) As,I said I live near Washington,DC,where I am proud to say I was born and there is a lot of presidential history there as well as history in the making.For example,The White House,The Capital Building,Lincoln and Jefferson memorials,The Kennedy Center.Other places to see such as the Smithsonian museums,Native American Museum,The National Zoo,Botanical Gardens,National Art Gallery,Corcoran Art Gallery,The Washington Mounument,The War Memorial,Holicost Museum and many other places.They are building a Martin Luther King Jr. memorial now. Also in Virginia and Maryland are a lot more historical places to see.Such as the Arlington House,Mount Vernon,Monticello,Sully Plantation and a lot more.

•
7 Jul 11
The British isles has been settled by numerous different groups some peacefully and others not so peacefully.Such groups include the Romans,Saxons,vikings,Normans,Hugenots and the global immigration of the present day.The group that interests me most are the Romans and close to where i live are a couple of sites of note about 30 miles away there are the remains of a roman city which interestingly is possibly the home of King Arthur if he did actually exist.And about 50 miles in the other direction are the remains of a Roman amputheatre.And a Road that passes close to the town i live in follows the route of an old Roman road that ran from London to Holyhead.

• Norway
23 Jul 11
Yes, you can't really miss them if you come to Norway, the famous descendants of the Aryans, the Vikings ... Unlike the other tribes plundering and burning in Europe in the first millenia after Christ, the Vikings showed up after the migration period when the rest of Europe had entered the Middle Ages. That might be some reason why they are remember better than other tribes. Also, they didn't arrive over land, but by water. In addition to that, they were "picked out" in 1850ties or something like that to be the symbol of a free and proud Norway. The Swedes and Danes must have done something similar, except they were free so they needed a symbol more to set them apart from the rest of Europe. Since then the Vikings have been "used" to lure tourists here :-) And no, they didn't not have horned helmets!


• India
13 Jul 11
Your discussion is timely and am giving a newspaper link: http://www.thehindu.com/news/states/kerala/article2148311.ece This tells about recent excavation in Trivandrum the capital of kerala state in India. Pl read have a good day.