Watercolors

Philippines
4 responses

• Cambridge, England
21 Jul 11
I don't know what brands may be available in your country but Windsor & Newton, Daler Rowney and Derwent are very reliable and well known brands in the UK. I believe that Daler Rowney and Windsor & Newton colours are available internationally but you may need to order them online if they aren't available locally. If you visit an artist's supply shop (rather than a general stationery shop), look for 'Student Quality' colours. These are cheaper than 'Artists Quality' (but will still be excellent for your purpose), the main reason being that Artists Quality use much more expensive pigments and are often made by hand. If you want to use solid colours (in small pans arranged in a box with a lid) then look for a reputable brand in the middle range of prices. If you are looking for tubes of colours (which you can squeeze a small amount of colour from like toothpaste), again look for 'Student Quality' and choose either a boxed set or individual colours, as you prefer. If the shop is any good, the staff will be able to advise you what to buy. The most important thing to spend money on, though, is brushes. A good set of brushes is far more important than the actual colours you use. If your finances are limited, it would be much better to invest in three good quality brushes (and learn how to care for them properly) and just a few colours (all colours can theoretically be mixed from the three primaries, red, blue and yellow, and you might like to add a white tube to those three). You can always add more colours later, as you feel the need.

• Philippines
24 Jul 11
Thank you very much for the very detailed information. I'm pretty excited to start my painting sessions.

• United States
1 Sep 11
I love using watercolors if you need a good set and if you have a Michael arts and crafts there go see what they have. but trust me don't buy the best if you are just starting you need to get it down then you can use the better ones or you will be wasting your money. hope i helped


• Philippines
5 Aug 11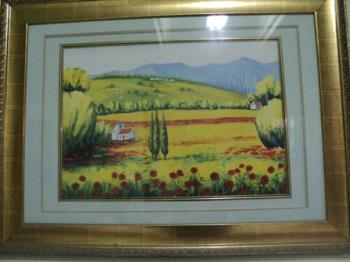 I watched one tutorial at Youtube on how to paint with watercolor. I just could not remember the link but it actually did not give any tip on what brand of watercolor to buy but rather gave tip on choosing good sets of brush. Nevertheless the video is really informative you can go and search it at youtube if you wish. As for me I prefer oil painting over all others and one day soon I'd start painting my first masterpiece.