Can you tell m the top 5 ways to make money online fast plus they are free ?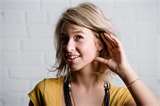 Hong Kong
July 23, 2011 7:35am CST
If I want to ask someone today online that what are the ways that you think will help other to make money online fast. many people will probably tell me the following : ptc,gpt,google adsense, paid blogging, article writing, affiliate marketing, forex trade and stuffs like these.Well, I don't think I am looking for things like that. If I do, I won't post this topic since I knew all these already. I am sure these are all good ways to make money online and there are free as well.However, these are not the fast way that I am looking for.If you happen to know some more useful ways or website, just feel free to share with me.Thank you.

4 responses

• United States
26 Jul 11
I'm of the opinion that you've eliminated all of the really good ways to make money without having something upfront that you are able to invest. However, if you have some money that you are able to invest, then I think that the best way to make some quick money is to invest the money that you already have and try to make that money grow. The thing that you have to keep in mind if you are doing that is that you need to be really careful about how risky it is.

• Bulgaria
23 Jul 11
I'm not an expert but I think that the ways mentionned here cover all. I think also that "fast" and "free" don't go well together. If you want to earn something without investments, you have to do some efforts and this is not fast. Maybe making a website or a blog is the right way if you have some interesting idea. Good luck!

• Philippines
24 Jul 11
This is so true... and most of the time the paid money making ways that claim fast earnings are scams. there is just no fast way to make money online... fast cents probably but it takes time to build them up into dollars. I am still at around $30 a month. I guess I have not unveiled the secrets of online money making yet.

• Philippines
24 Jul 11
I am also looking for the fastest way to earn money online. But it seems I cannot find that real method. Some friends suggested doing business online like posting products to promote but I still find it to take sometime.

How I wish I could also stumble on that!

• Daytona Beach, Florida
23 Jul 11
When it comes to making money, many of us (myself included) often wish we could make money quickly. While all suggestions are good, there is no real "quick" or "fast" way to earn money, not without putting some kind of effort into it. You have to be real d deciated and willing to put heard work and effort into what you plan on doing. Otherwise you aren't going to get anywhere. And just because someone claims this is possible doesn't make it so.