Cats pooping in flowerpots!

United States
July 26, 2011 7:59pm CST
I have a bunch of flowers on my deck and 2 kittens. Those dang cats will not stay out if the pots! I caught them pooping in there too! Now one of my flowers looks like it's dying! Could this be because of the poop? If so I need some ways to keep those michivious boogers out of my plants.
2 responses

• Philippines
30 Sep 11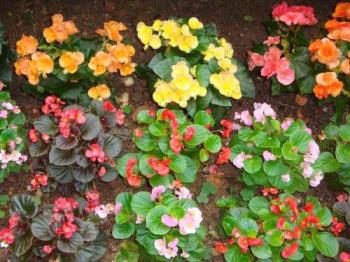 I have a flower garden and I do enjoy keeping this garden clean. So, this is exactly the reason why I don't keep cats at home. I would not want them to mess and ruin my garden neither would I want to see poop on my flower pots. I also hate the smell so sorry cats... you are not for me.


• United States
27 Jul 11
I used to have a kitten that did the same thing! Yes, the poop will kill the plants. You might need to repot them and throw the old dirt out. To keep the cat from going in there again, you can try what I do. I took regular old black pepper from my kitchen and shook some on the leaves. The pepper will not hurt the leaves of the plant, or the cat, but as soon as the cat attempts to get in the flowerpot, she will disturb the pepper and leave. Did you ever hold your pepper shaker too high and get a whiff of it?! It does work well. Every year at Christmas I do the lower branches of my Christmas tree and my cats steer clear of it. Before that though, I'd always find ornaments off, the cat in the tree, or the whole tree tipped over. Like with the flower leaves, you cannot tell the pepper is there. I even trained one cat to stay off my kitchen counter that way. I'd always find evidence that she was up there during the night. For a few nights in a row, I put a thin trail of pepper along the edge of the counter, and she has never, ever tried getting up there again! So, as whacky as it sounds, black pepper works for me lol.