gay pride..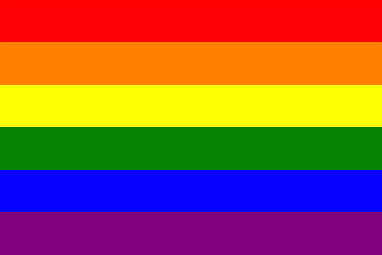 August 1, 2011 7:57am CST
it was the gay pride parade of where i live on saturday. and it was MASSIVE! you can check it out on the news, belfast gay pride parade in northern ireland, and thousands were involved. it starts off with a party in the square, which is a large square in the middle of the city centre that gets fenced off and a huge stage erected for live entertainment from drag queens and the like lol! there are also alcohol and food vans everywhere, a lot like an open air concert :) that all kicks off around 11am, waiting for the main parade which begins at 2. the parade consists of floats, usually promoting the gay bars in belfast, so there will be a float for each gay bar, and gay club etc, and then there will be different quotes advertising different things in the town, like different events, or drinks promotions, and there are dancers, and drag queens and all sorts on the floats. and following the floats and walking along side them are lots of people with banners, and rainbow coloured flags, and everyone just parades through belfast city centre town, and right round and back to the square again :) in our main city centre, we have a large city hall, which is like a town hall. there were protestors from various religious organisations protesting saying being gay is a sin and we are all damned to hell etc.. it's funny because all the famous drag queens that promote all the gay bars usually walk right past them and give them the fingers and stuff, so thats generally quite funny. then everyone goes back to the party in the square for live entertainment, special guests, cabaret acts from the drag queens, and people win prizes and stuff and its good laugh. after that we move onto the gay bars, each gay bar has something else to offer, like a street party, where the club/bar spills out onto the street, a bbq and stuff like that, and later in the evening is the pride ball, usually held in a hotel. it's a great day out and its extremely family friendly. gay people bring their parents, siblings, friends etc.. and it's just a lovely fun, no trouble, relaxed day :) :) does anyone elses towns celebrate gay pride? and what do you think of the protestors?
1 response

• Canada
1 Aug 11
Hi chicksdigscars, I live in a small town and have never seen a gay parade in person, but I've watched the events on TV. I support the right of the gay and lesbian community to have their gay pride day. As for the protesters, if they get the finger, they deserve it. They are just looking for attention and want to make themselves look good, while putting down the rights of others. If gays and lesbians were like them, they would picket all churches who don't support gay rights. Maybe there could be an agreement, we won't show up at your event and you won't show up at ours. Blessings.