Domestics animals better than the wild animals?

Philippines
August 17, 2011 12:31am CST
I don`t know what people react in this discussion? I don`t know what i`m going to choice to them for me, if both are help to our nature and the human. Domestics animals bred by a human, but the wild animals are faded and they will likely to survive on their own
3 responses

•
17 Aug 11
I don't think that either is better. they are what they are, and they don't have to be awarded a scale of value. I love our pets, and the domesticated animals that do important jobs or provide food. and I love wild animals, without many of which, our lives would be very much worse, due to their impact on our food productions and habitats.

• Philippines
19 Aug 11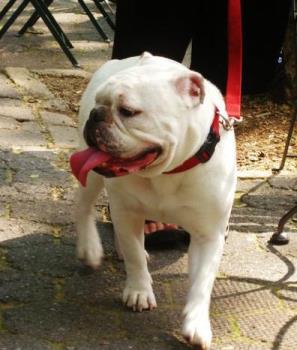 Domestic animals are for homes and created to be taken cared by human but the wild animals are for the wilds and they have their own natural way of survival. I believe wild animals should be given the rights to stay in their natural habitat. Domesticating them is deprivation of the right to live a normal life. I would not say domestic animals are better than wild animals because each has its own qualities. However when it comes to getting a pet, of course to me domestic animals are better and among the domestic animals I think dog is the best.